The climate change causes to changes of the ecosystem in the Baltic Sea Region. Baltadapt deals with new adaptation strategies and will bring together researchers and political decision makers with the information portal Baltic Window. The project provides a framework for closer cooperation and better exchange of information within the region. Actions are adapted from the transnational to the local level. We design the website and implement it with a Content Management System.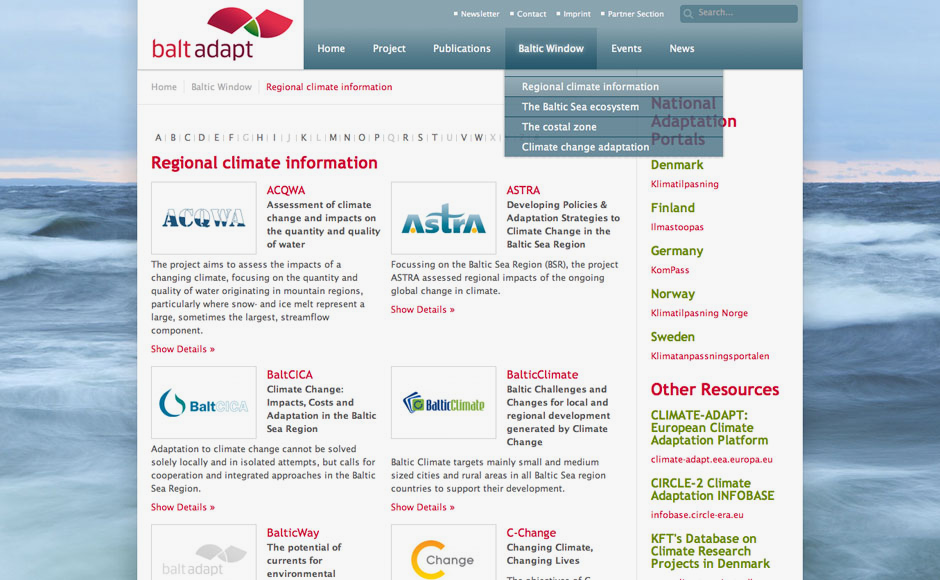 For the portal Baltic Window we develop a comprehensive system that intelligently networks and links the transnational knowledge of over 60 projects. This promotes a fast and convenient exchange of information between the agents.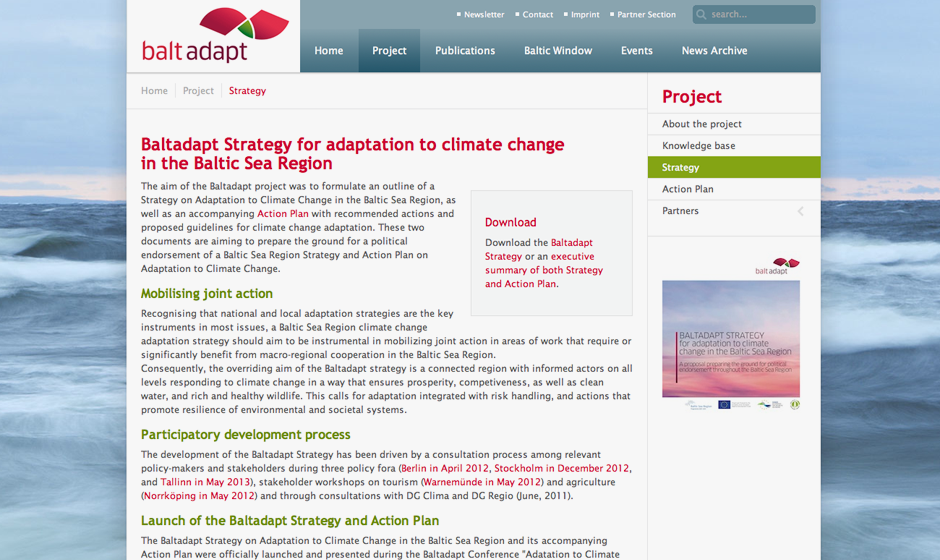 A flexible modular and column system optimally combines the contents. The guiding color blue gray and red support the orientation. Transparent navigation elements and background images form a well-balanced general view.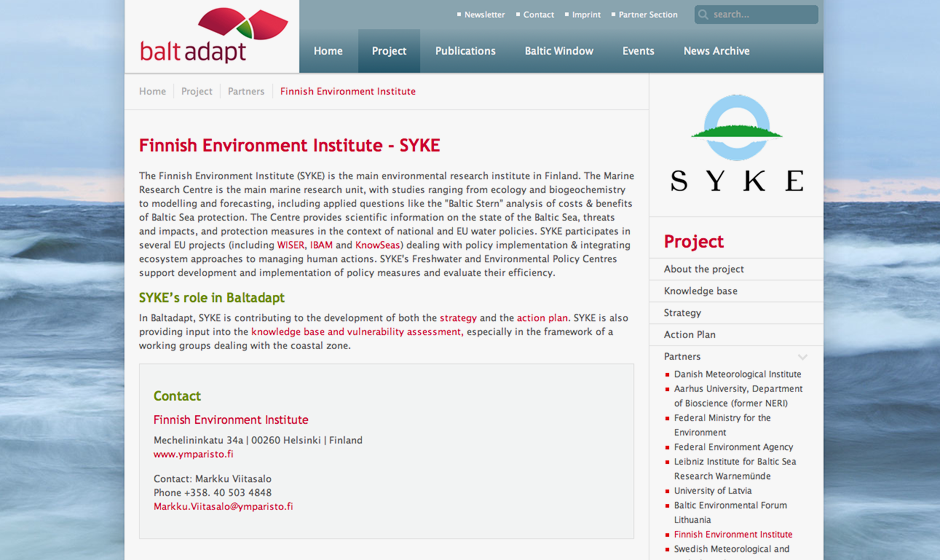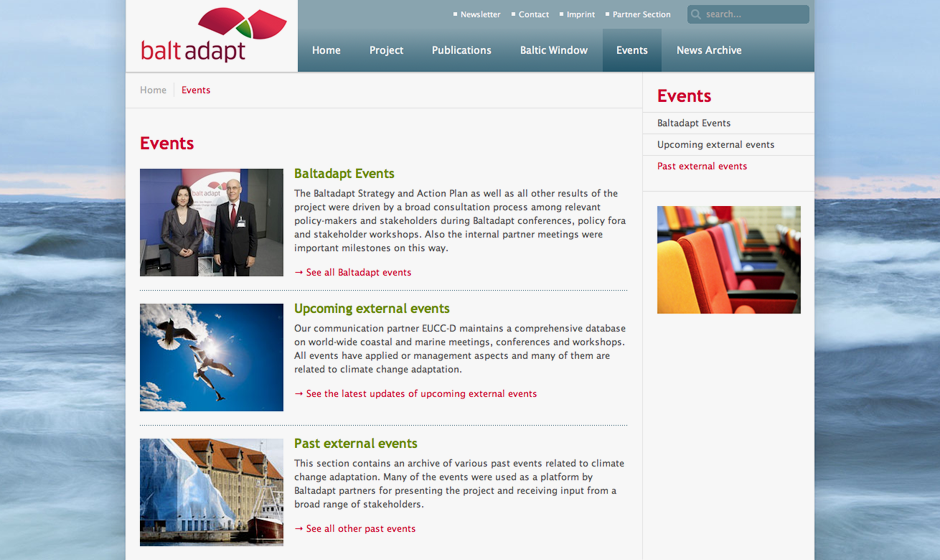 Some of the details on European events and news automatically update.
An integrated eNewsletter reaches all the partners and decision makers.
Baltadapt is a flagship project under the EU Strategy for the Baltic Sea Region (EUSBSR) and has been awarded the Baltic 21 Lighthouse Project quality label.
A platform for new approaches to sustainable development of the Baltic Sea Region.
It is time to adapt now!