The Embassy of Canada publishes its cultural information bimonthly. By this they give a survey of the most important events in all cultural fields in Germany. Outstanding events are presented in detail. A calendar provides a complete overview. We develop the Graphic Concept and oversee the Design and production.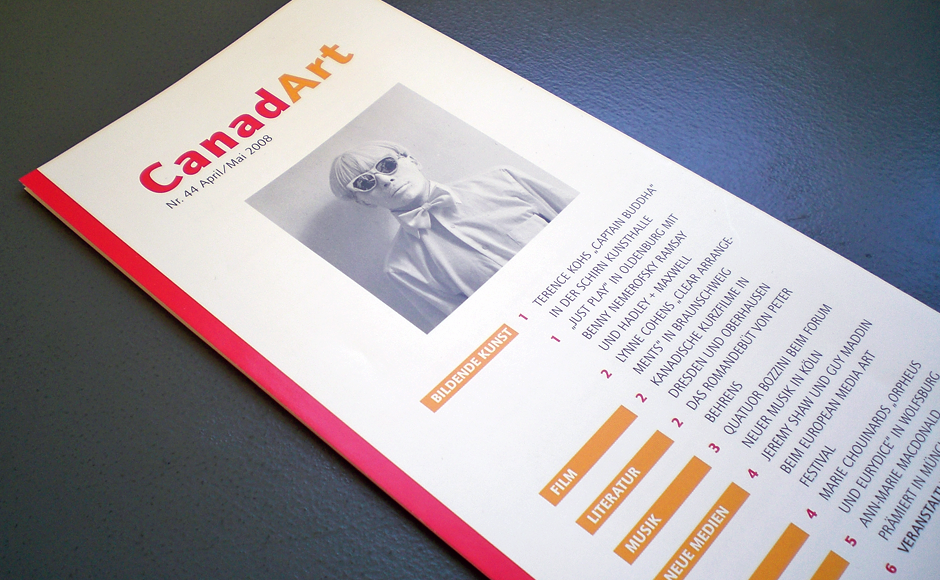 The content of the Newsletter is enclosed by the red bars of the Canadian flag at the beginning and end of the flyer.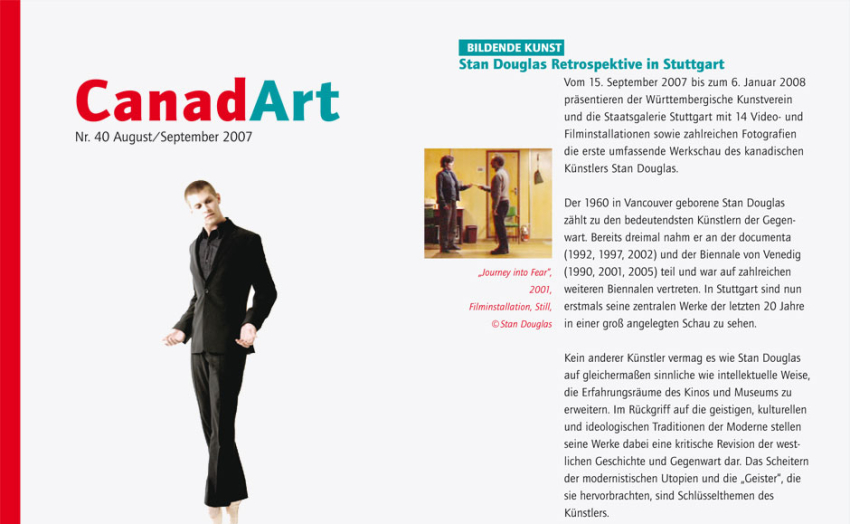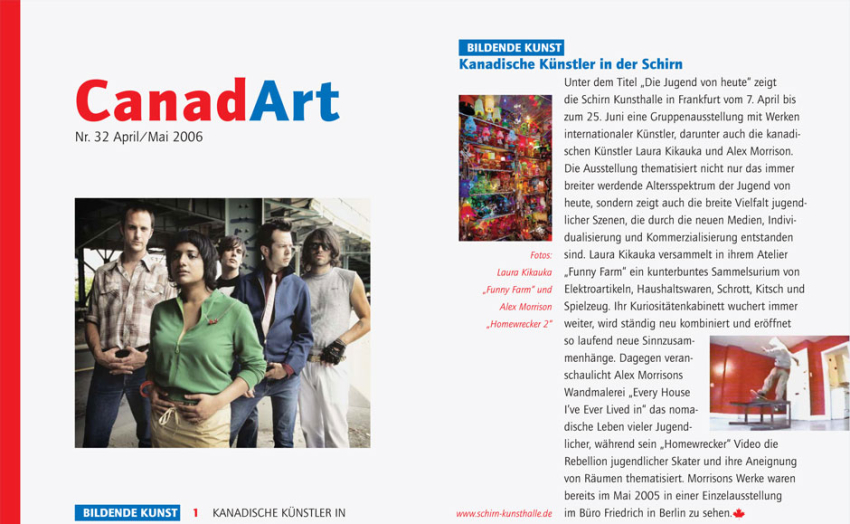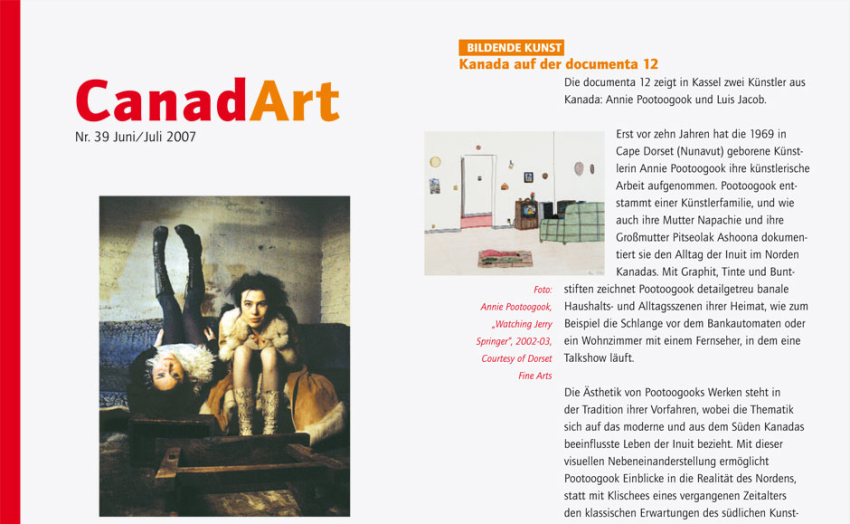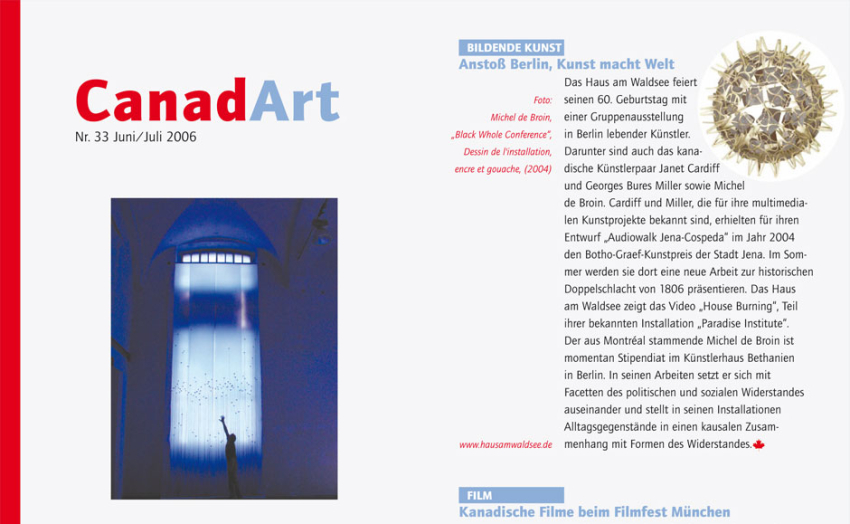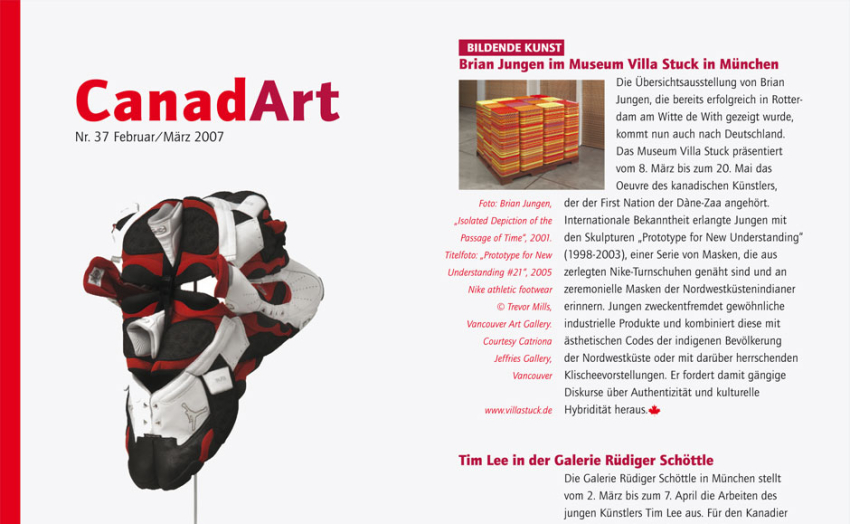 Red is also the guiding color. The combination with one of the 35 colours from specially developed colour code system allows us to give each issue its unique character.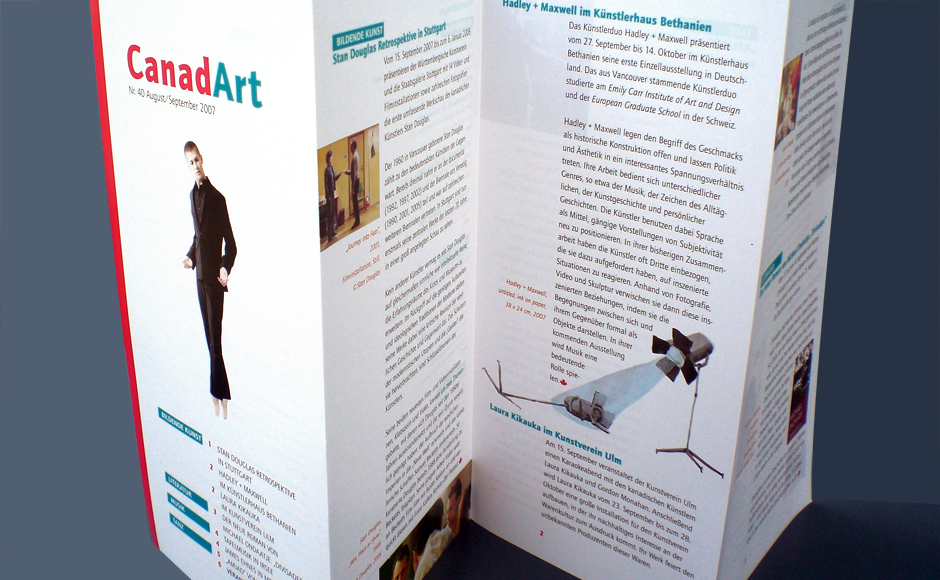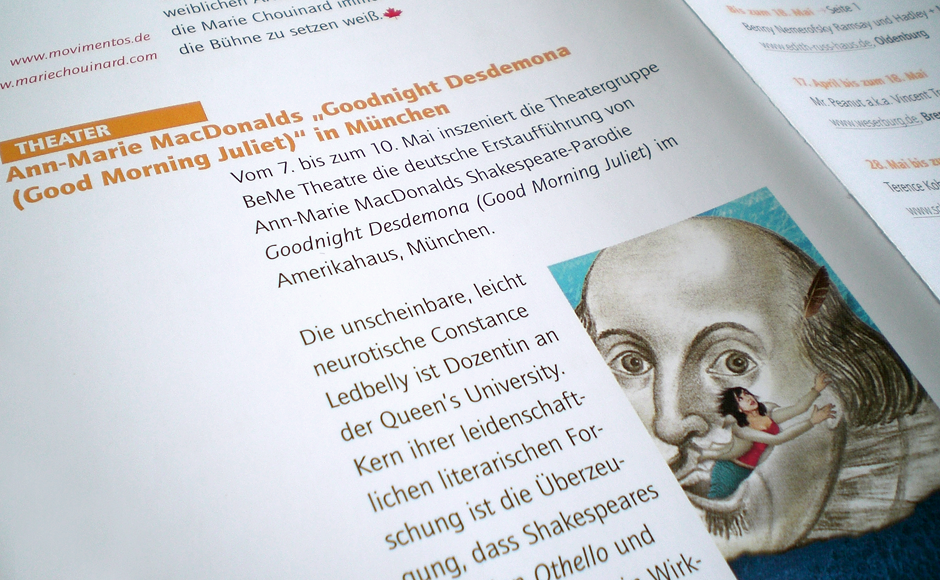 A dynamic layout emphasizes the cultural diversity of topics from music, film, literature, dance, theater, visual arts and new media.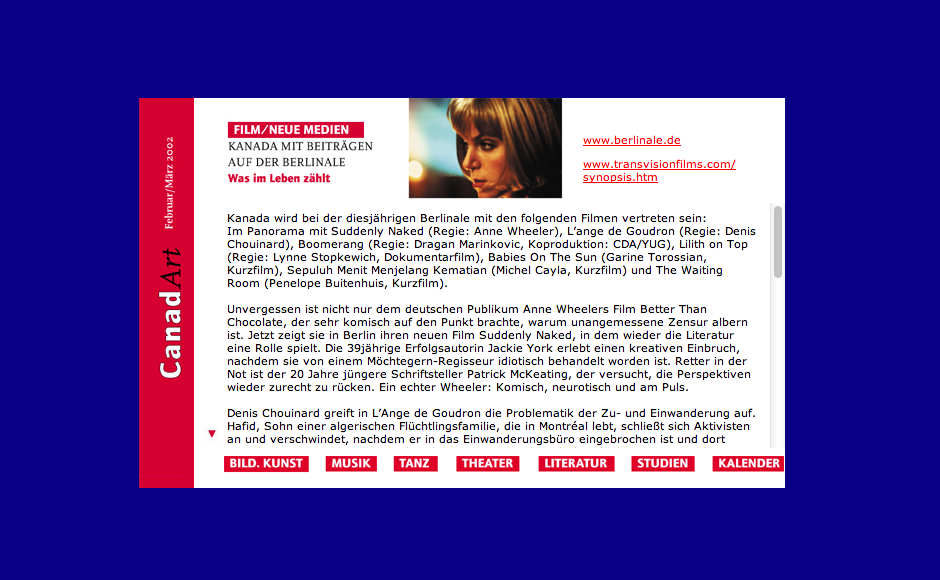 We also develop a Study for presentation on the Internet. This form convinces by the opportunities of giving direct links and film clips about the events to prior use.
A Newsletter, which arouses interest for the outstanding art and culture from Canada.