Scandria supports the development of a green and innovative transport axis within the EU through various projects. The Scandria Corridor connects capitals and metropolises on the shortest route from Scandinavia to the Adriatic Sea. In addition to the logo, website and corporate design, we are developing various media.
The dynamic logo with its moving bars is a strong visual signal and represents the flows of various kinds: traffic flows, logistics flows, transport flows, goods flows.
Web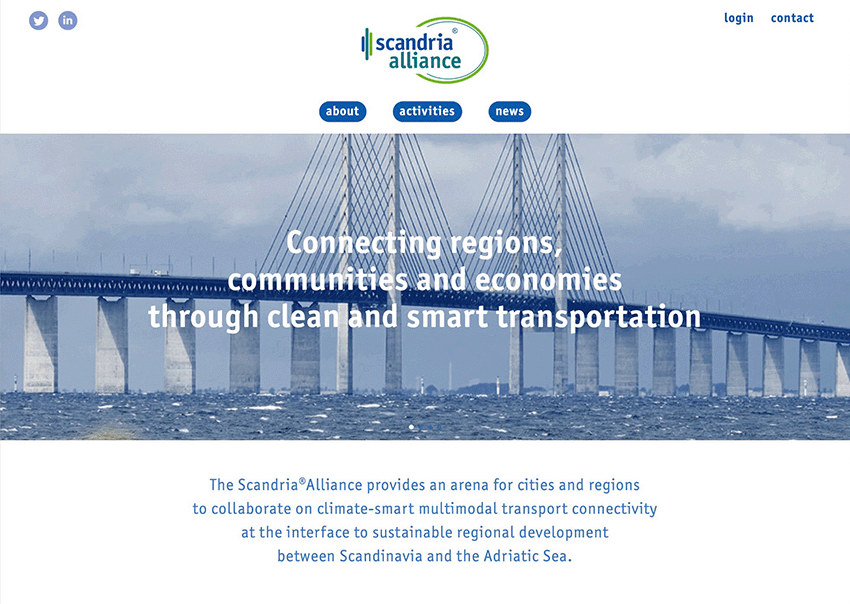 The website offers a cross-border platform for cities and regions to work together on climate-friendly multimodal transport connections.
Print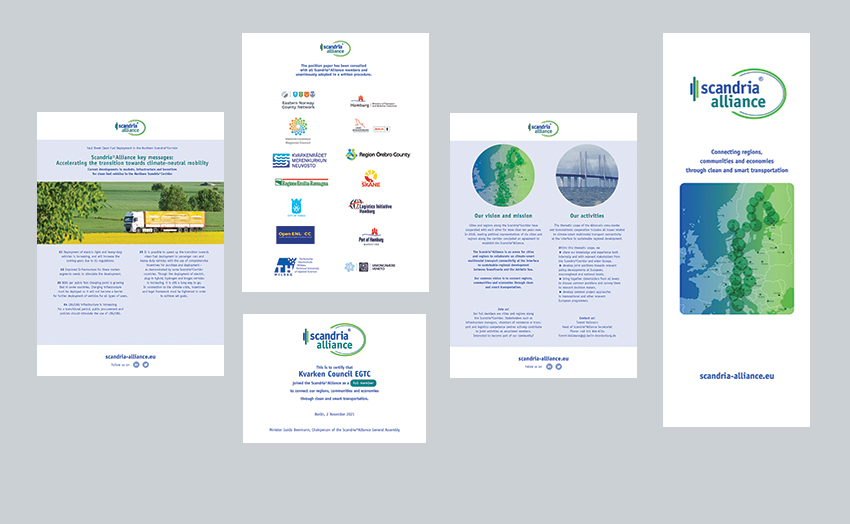 We provide conferences with roll-up banners, folders, leaflets and certificates.
New imagery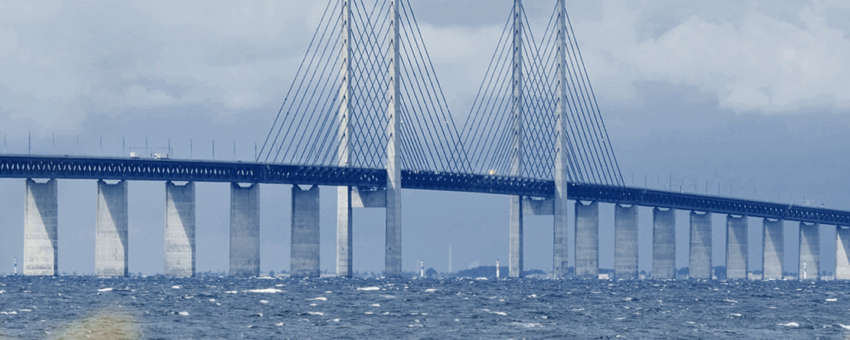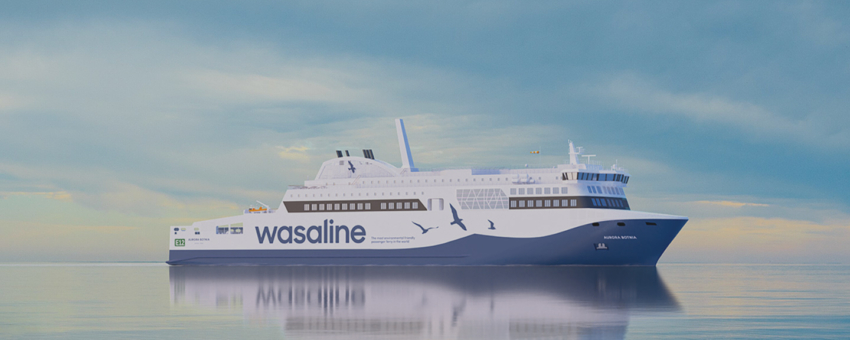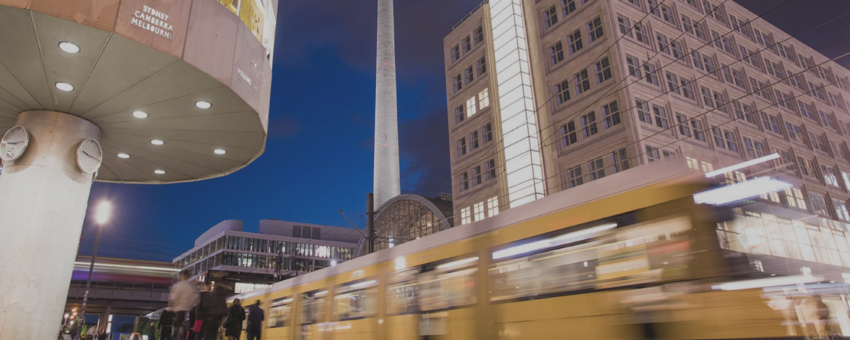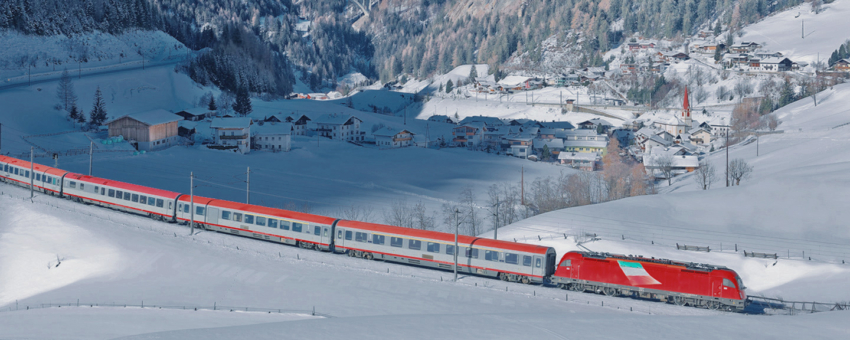 In addition, a picture library with an independent photo line is being developed.
Dynamically designed advertisements promote the project.
Modern design for transnational cooperation.