Climate change requires an accelerated search for renewable energies. New technologies and an increasing know-how offer opportunities for the use of marine ecosystems. Submariner provides modern applications such as blue biotechnology, innovative cultivation of algae and mussels as well as combinations of offshore wind farms, mariculture and wave energy utilization. The project promotes economically innovative and environmentally friendly, sustainable applications at the same time and is the contact platform for partners. We develop the complete Web Design and implement it with a Content Management System.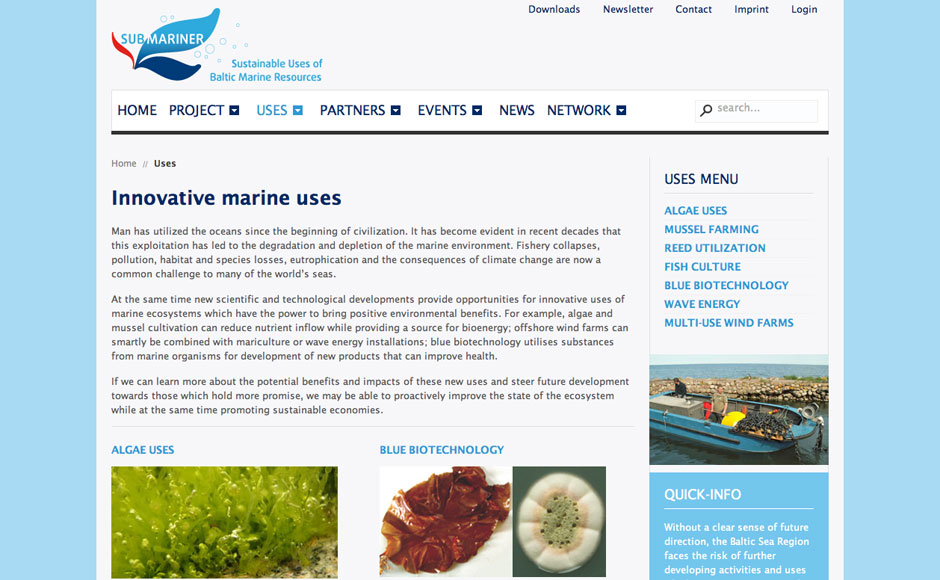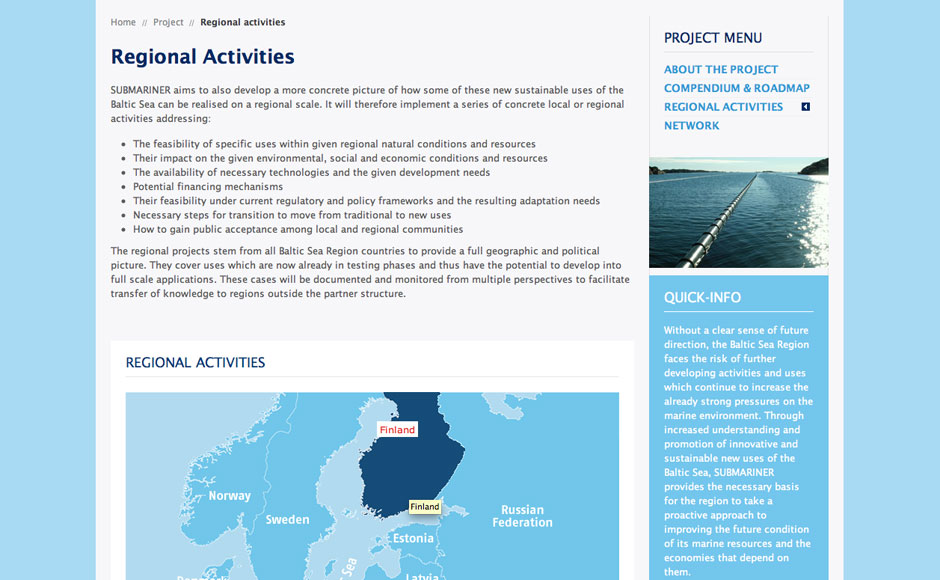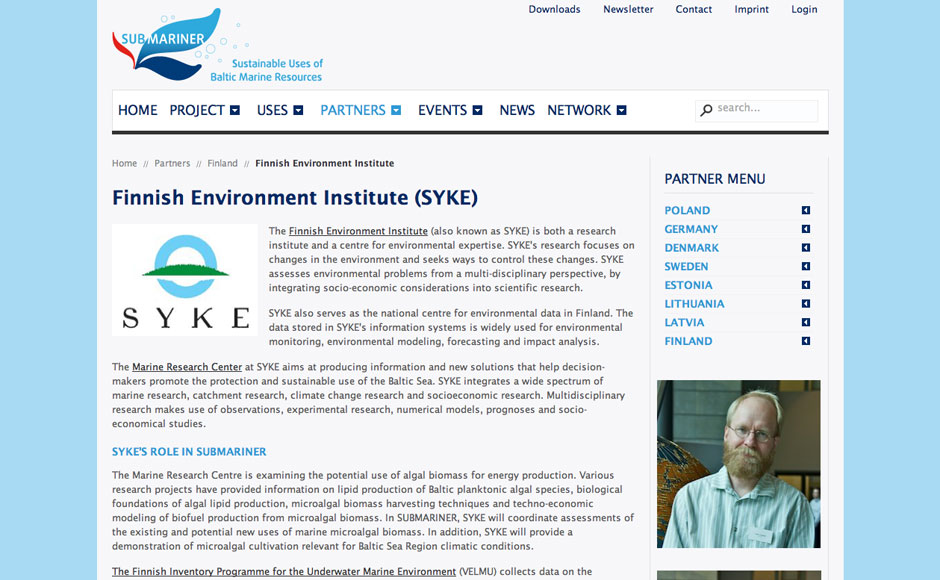 Content will be performed individually by an innovative flexible modular system. A optimal menu structure and the clear colour and image concept take all the content to the right place.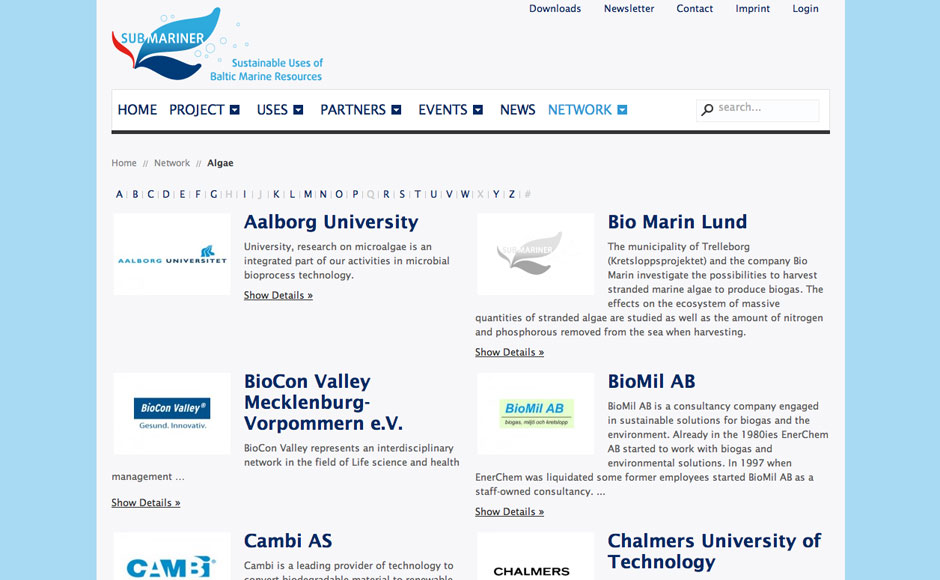 Thereby virtual and real networks are linked, ensuring information exchange and new form of cooperation.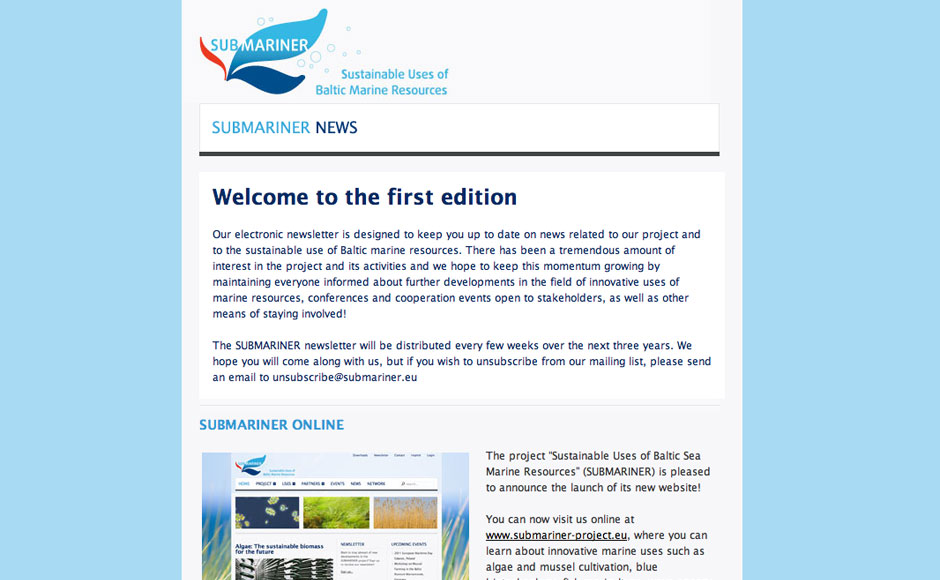 All interested agents are kept up-to-date on an integrated eNewsletter.
Submariner is a flagship project under the EU Strategy for the Baltic Sea Region (EUSBSR).
A website with the aim of becoming a model region for sustainable sea management.