The Federal Ministry of Education and Research wishes to promote the project EPIO and its applications for organic photovoltaics. One outcome of the study is an UV sensor clip as wearable device and an corresponding Android and Windows App, whose display is designed to prevent excessive exposure to the sun. The target groups are families and outdoor sportsmen such as climbers. We develop the User Interface, design the App and manage the implementation.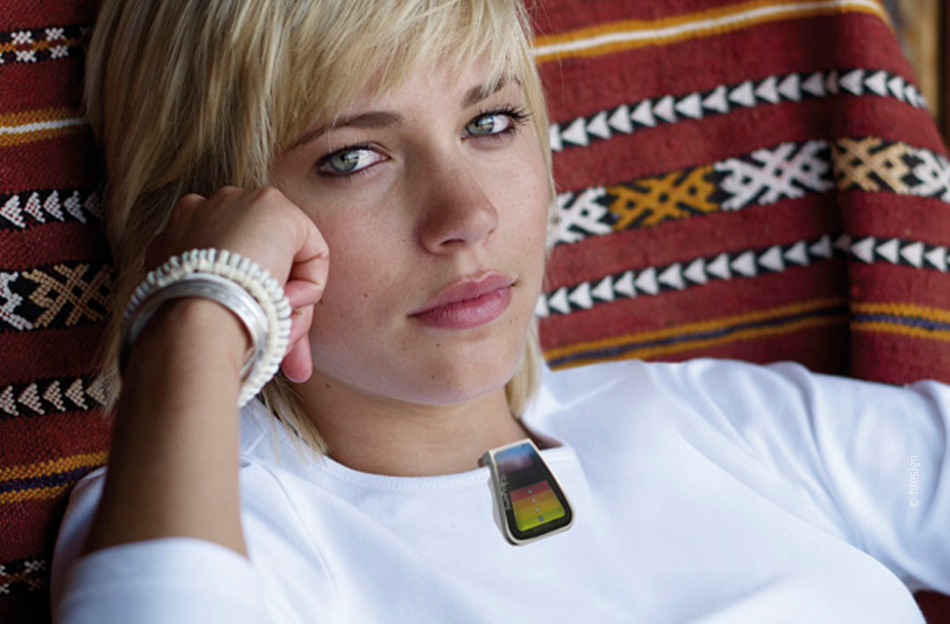 The UV sensor clip is a small instrument that is worn on the body or clothing.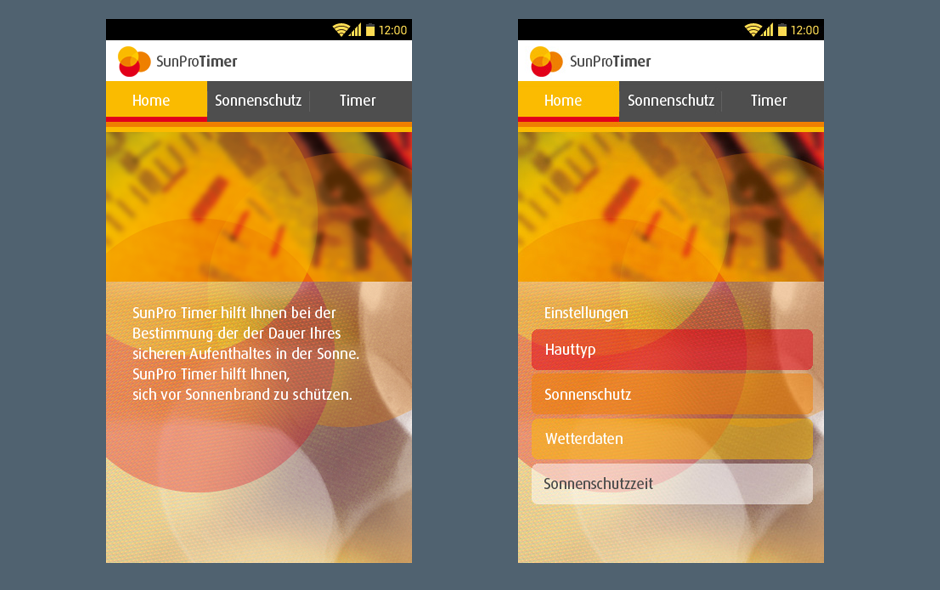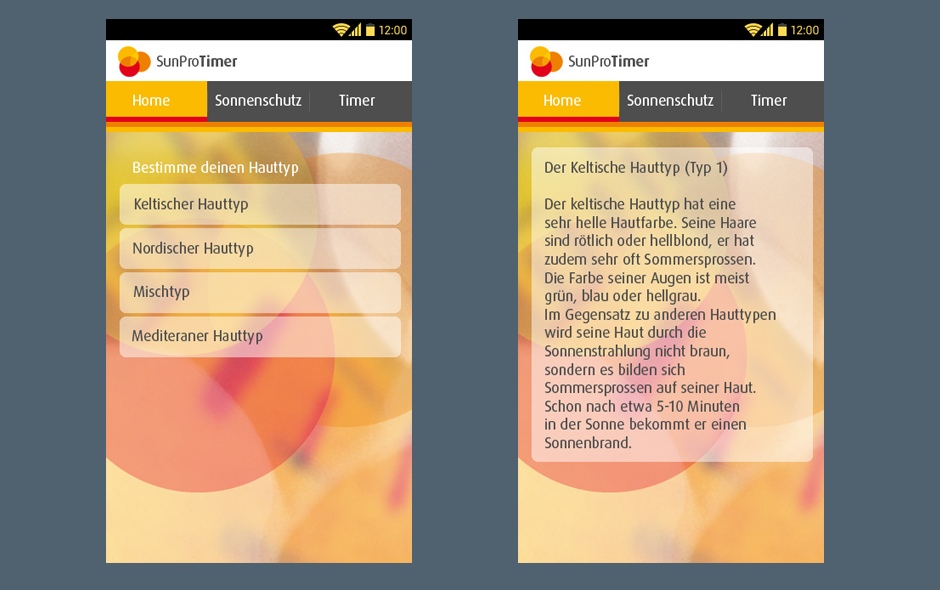 For Android smartphones we design different app icons and screen layouts that combine and display together the data from the clip as well as weather data and environmental information from the Internet. The color spectrum and font choice complement the look of the App.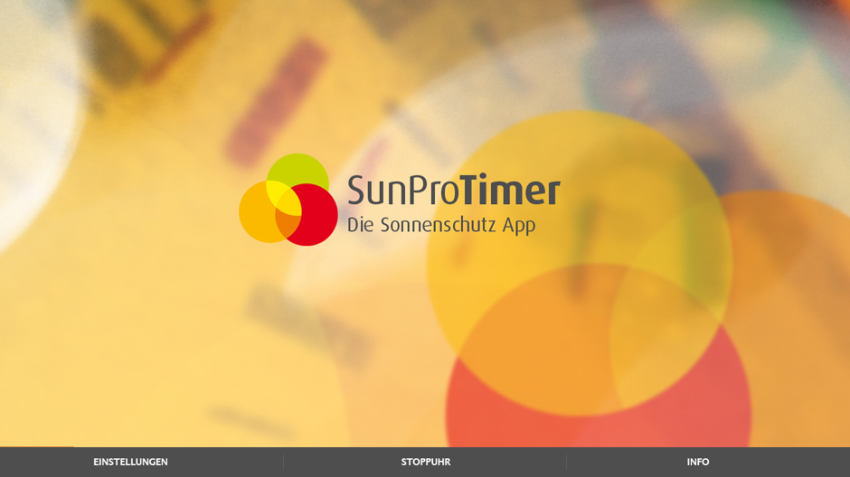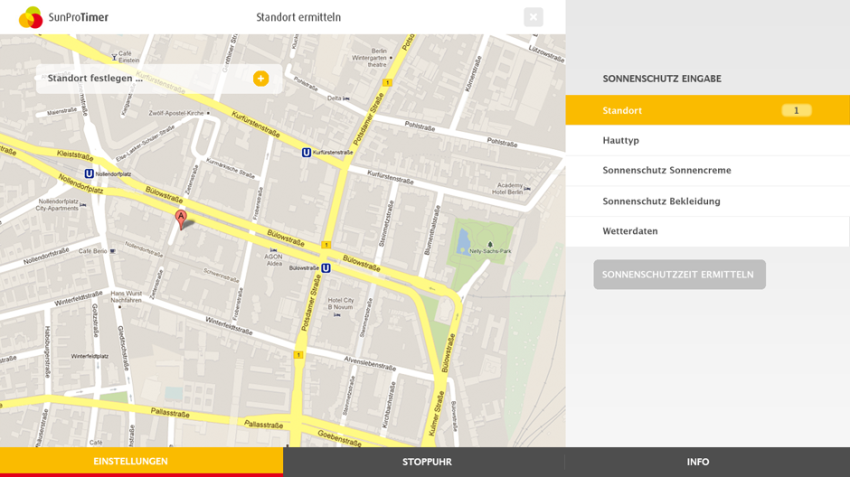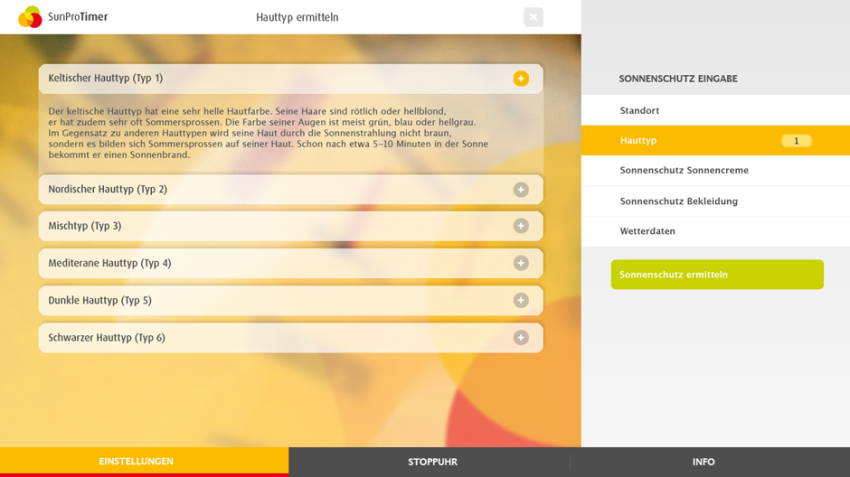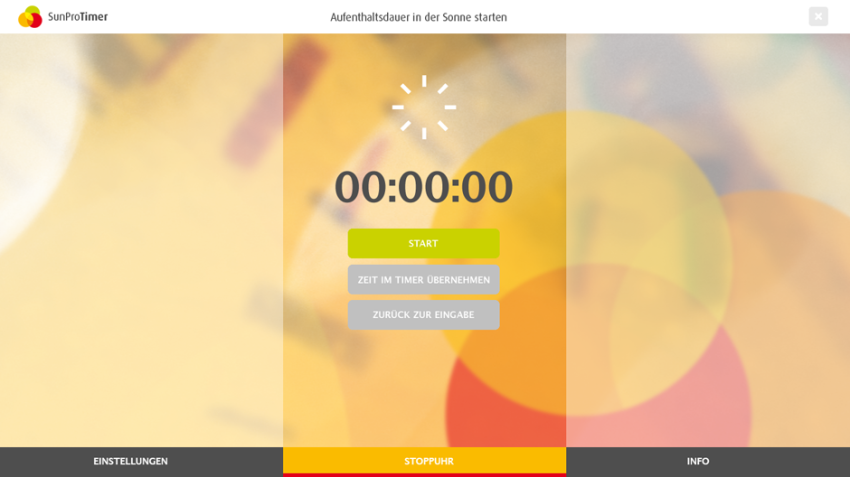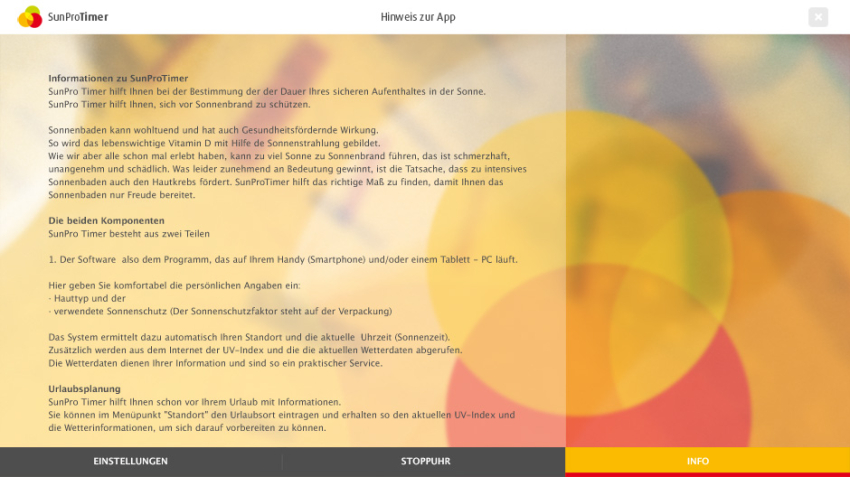 We are updating this design for Windows Tablets, showing enhanced content.
A modern way of prevention.