The present biggest competition in landscape architecture is initiated by the Ferderal Ministry of Traffic, Building and Housing. At Berliner Spreebogen – very close to Kanzleramt and Bundestag – three new parkgrounds are realized. We service this biennial project in the aspects of Concept, Design and production.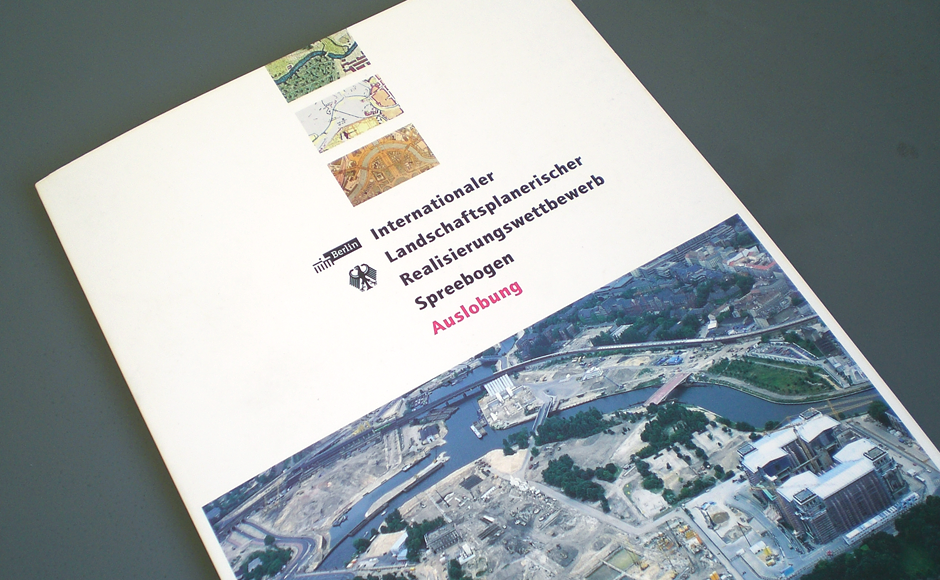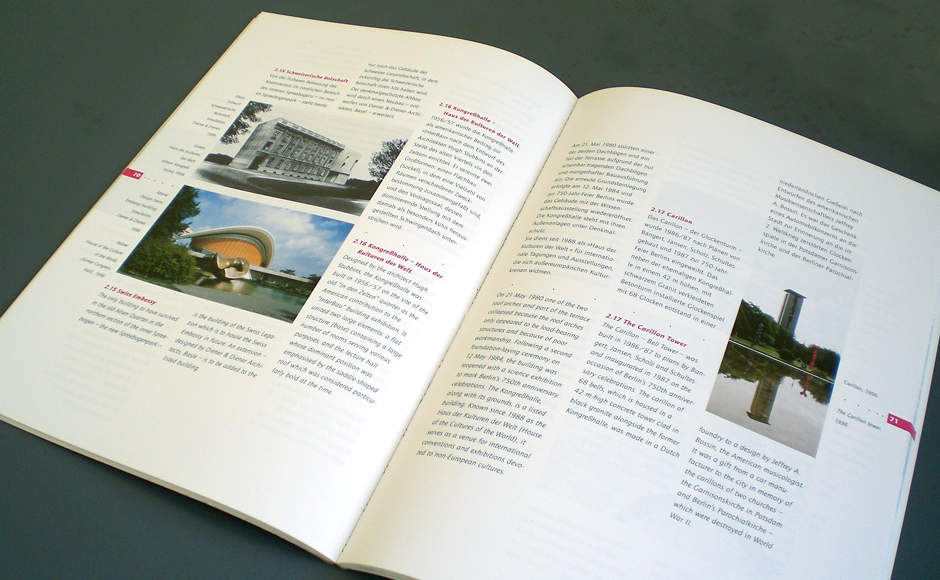 The bilingual invitation to tender Brochure is giving the details of this task to the international participants. On horizontally divided pages you can find the German texts in the upper part and the English texts at the bottom separated from each other by a dotted line (symbolic for "ribbon of the union"). The different lenght of the columns make up an organic ending that can be associated with the Spreebogen.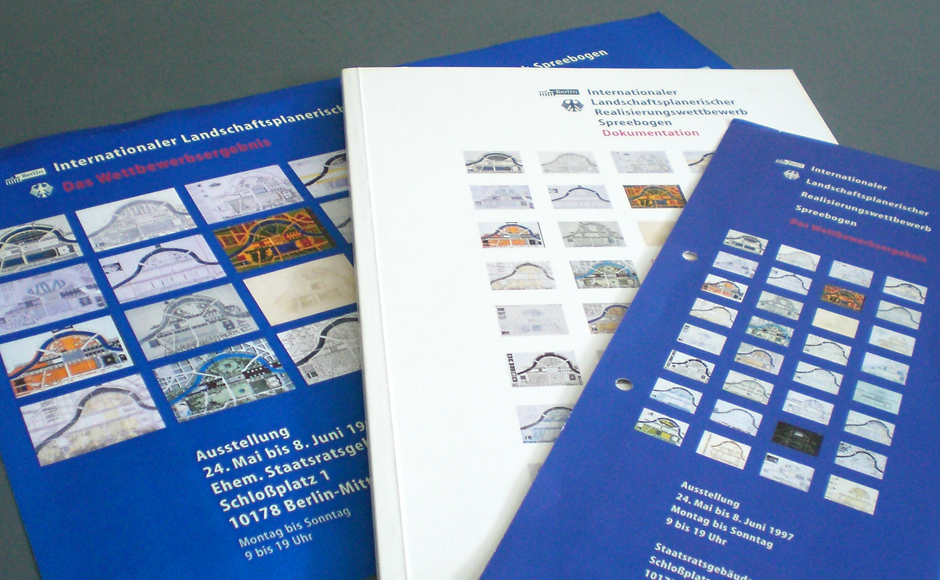 Flyers and Posters are drawing the attention to the competition and the following Exhibition of the results. The Documentation in form of a Brochure presents a complete survey about the project and all the papers submitted as a closing.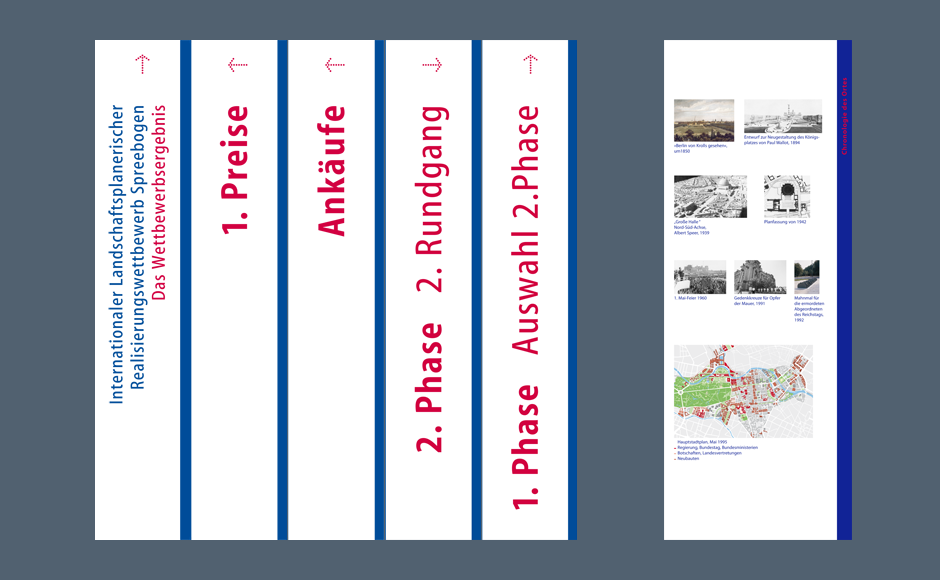 A separately developed Orientation System takes the visitor through the rooms of former Staatsratsgebäude. There all the 152 submitted projects will be exhibited.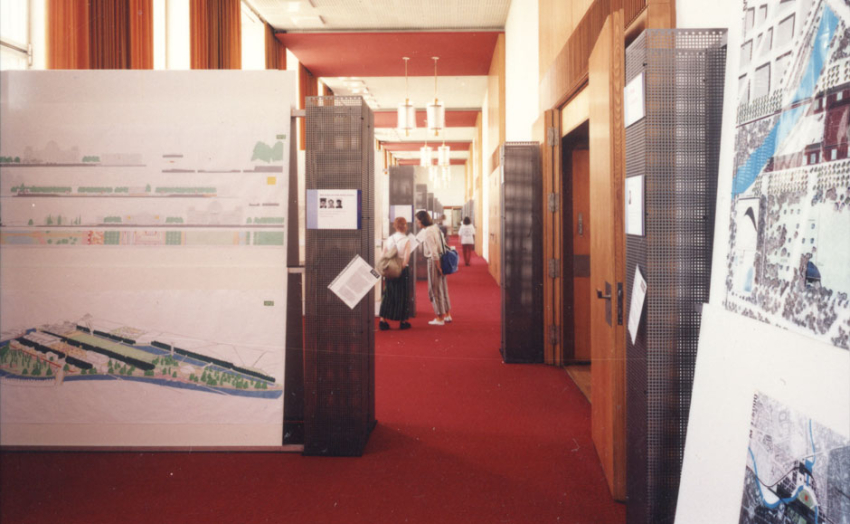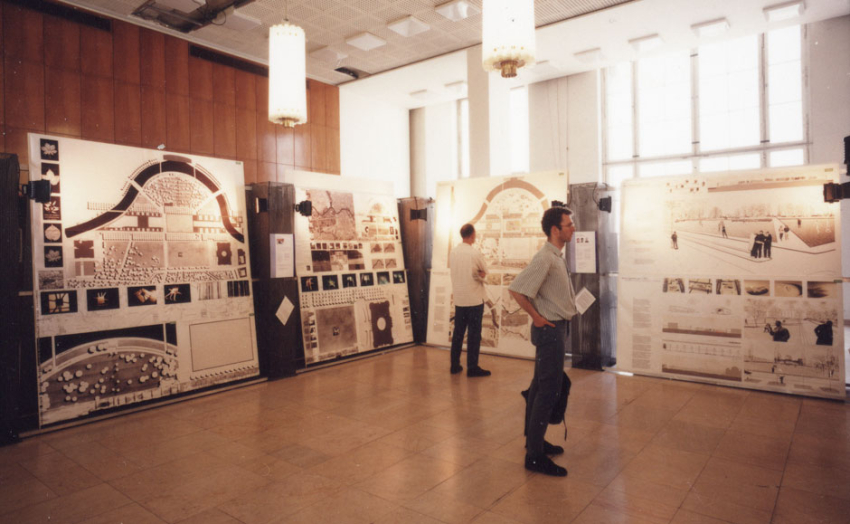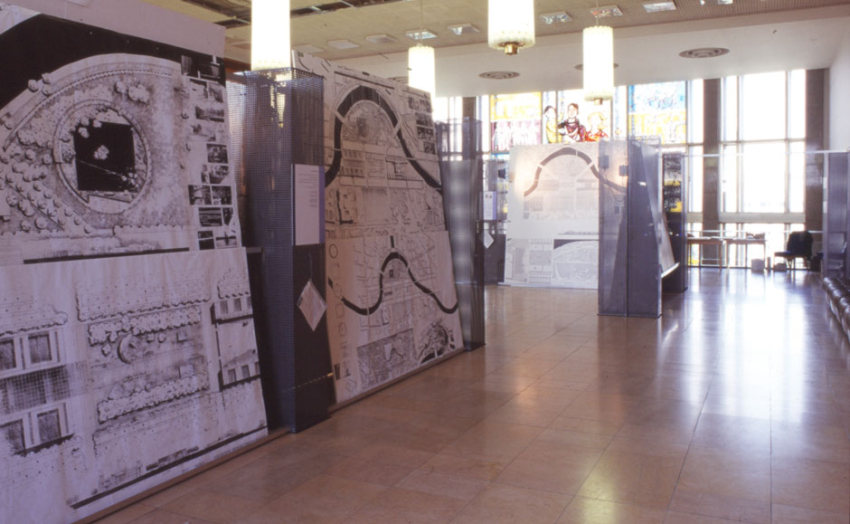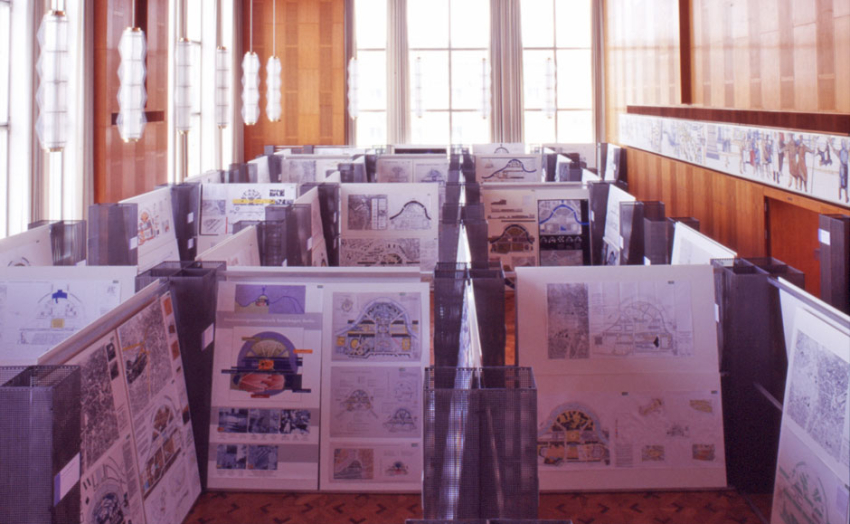 The Design of the Exhibition is consequently transferring the Corporate Design of the whole project into a third dimension.

A competition that sets standards Europe-wide.