ASEM (Asia-Europe Meeting) offers a framework for dialogue and cooperation between countries between 48 members from Europe and Asia.
We develop the Logo, Corporate Design, the Conference Facilities and implement them in different print and digital media.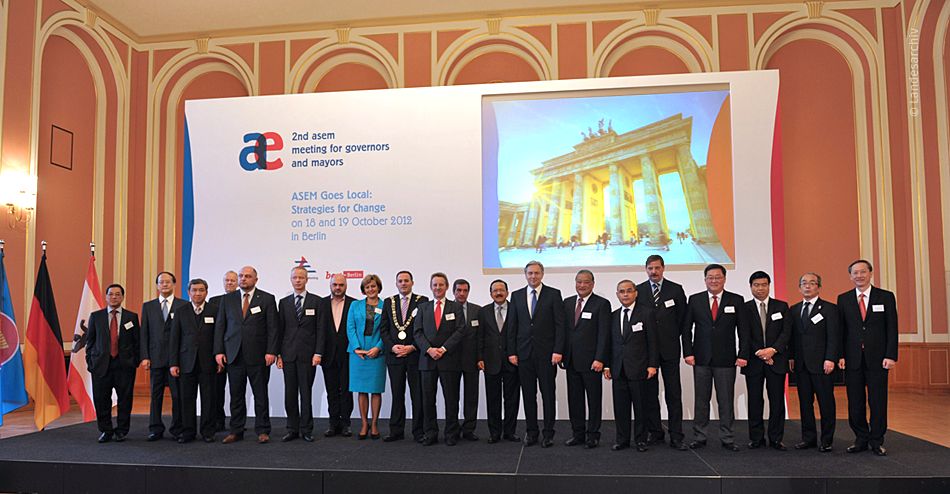 At the 2nd ASEM Meeting for Governors and Mayors strategies and solutions for a forward-looking management of cities are discussed. And views are exchanged on best approaches to innovative urban policy.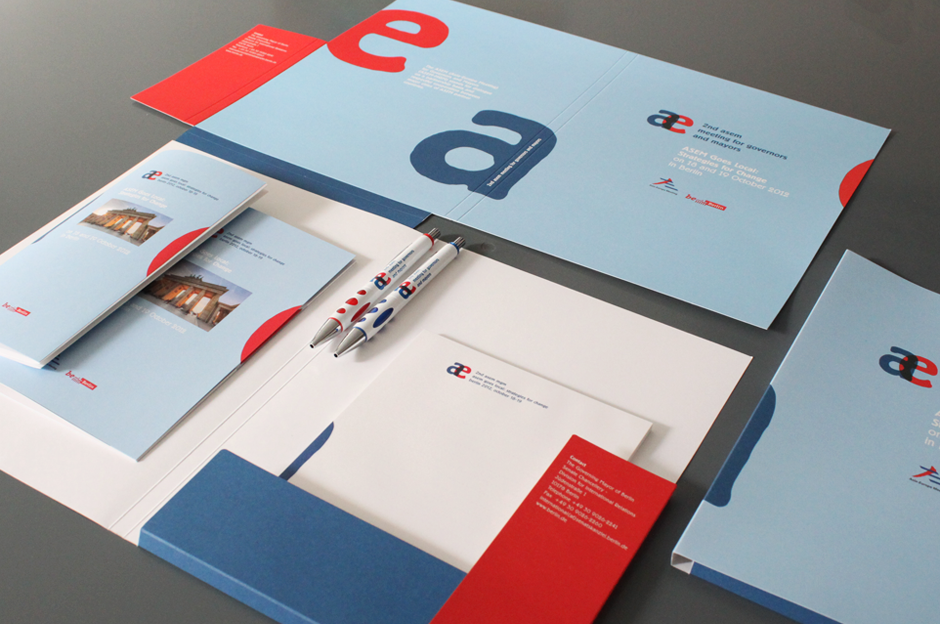 The logo symbolizes the dialogue and the network of Asem. In all media Logo cut-outs are used dynamically in the gate.
The colours Blue and Red characterize Asia, Europe and Berlin. As a reference to the host city, we use the typeface Berliner Grotesk. The special nature of the conference is represented by using high quality paper from the Munken series.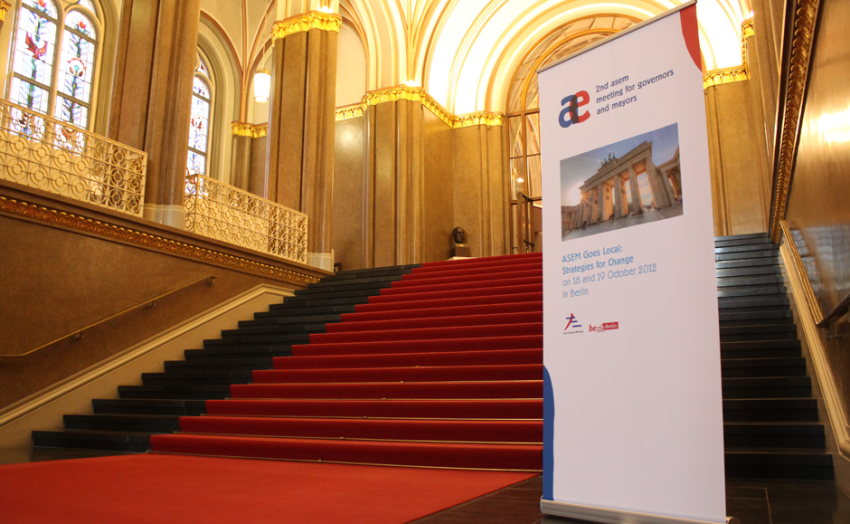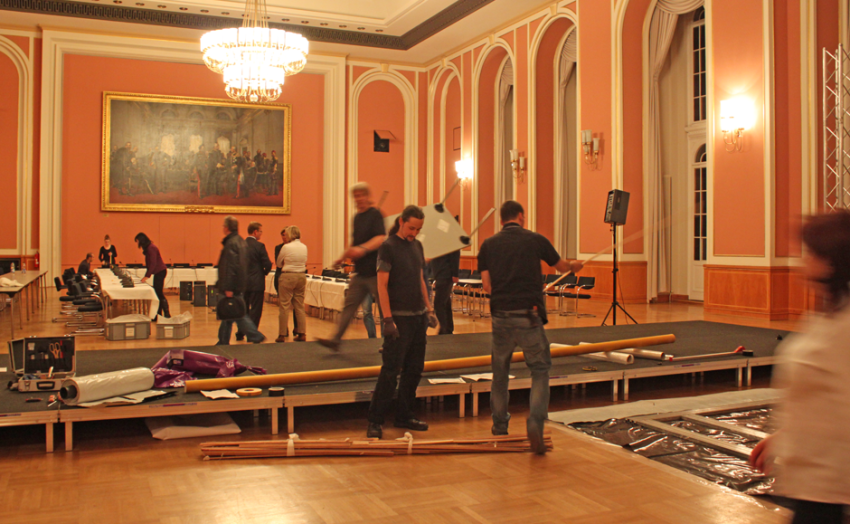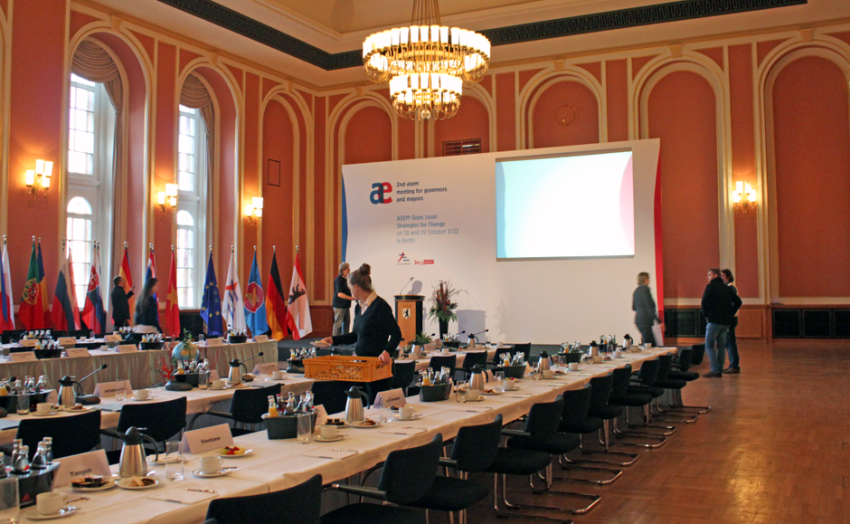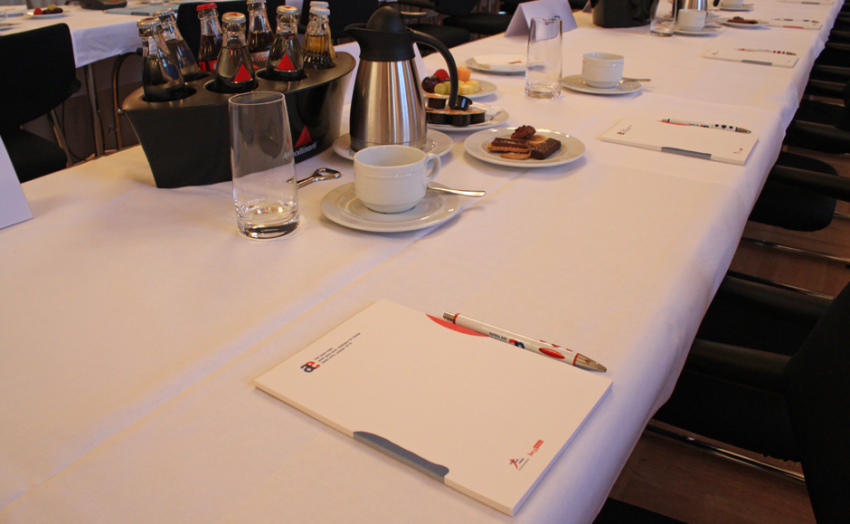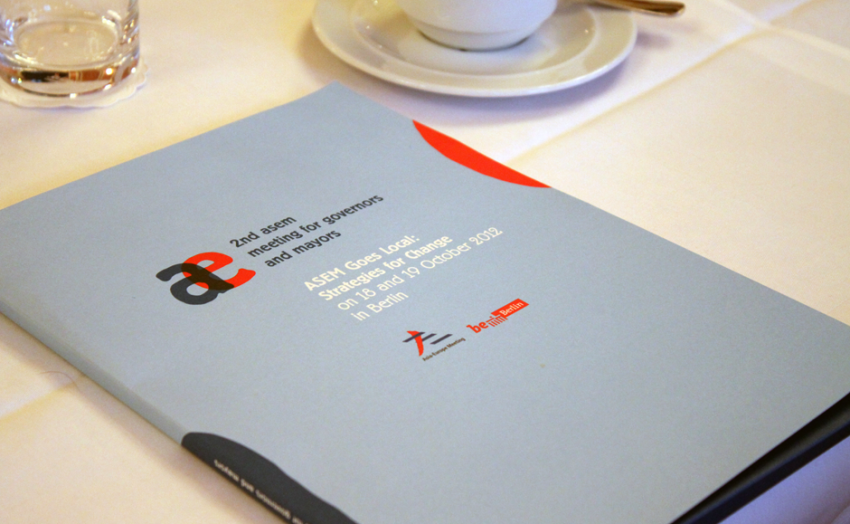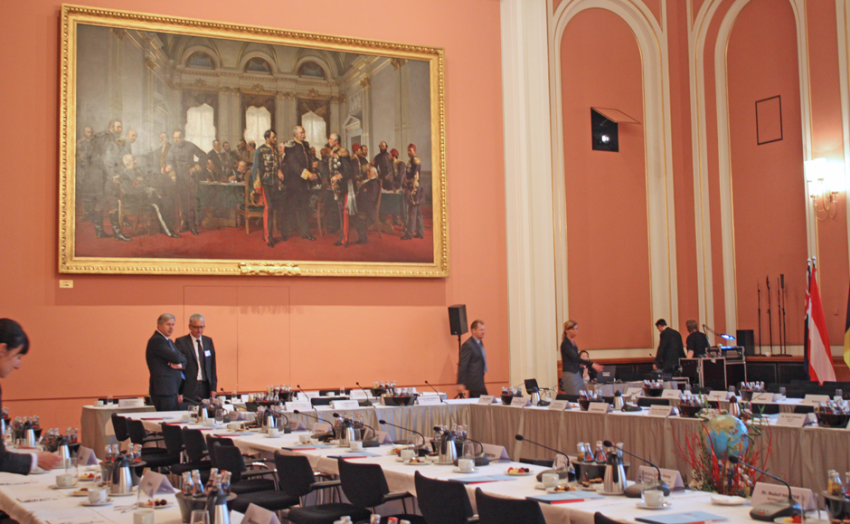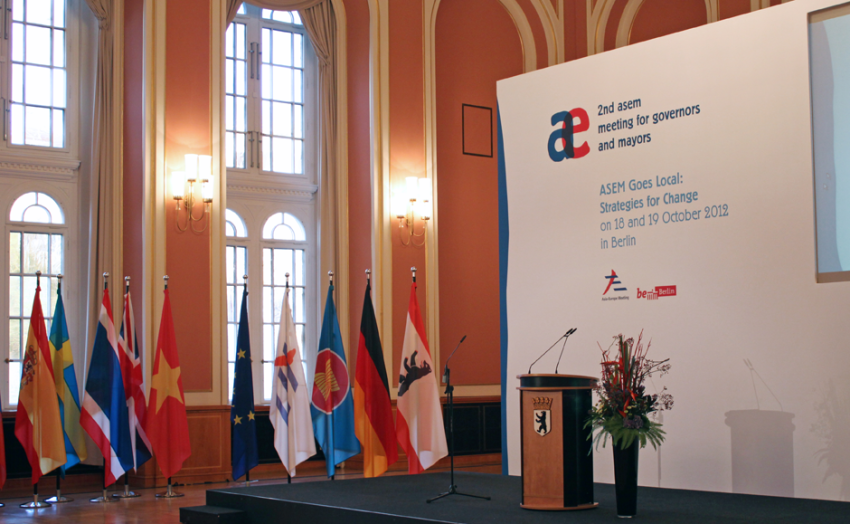 More than 70 participants are convinced of the quality of the conference.