On the sunny plateau Gaflei, Liechtenstein, the Clinicum Alpinum is developed, which specializes in the inpatient treatment of stress disorders, Long-Covid or Post-Covid. For this we created a minimalistic, expressive and flexible Corporate Design and Web Design.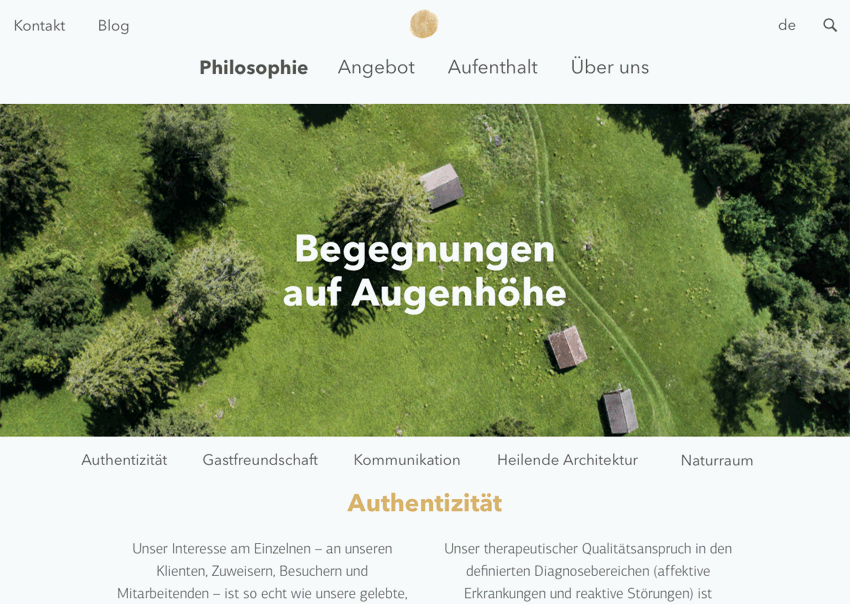 The versatility is achieved on the website through a mobile-first, responsive design. Individually applicable modules, so-called cards, create unlimited possibilities for the arrangement of contents.
Movement is a pillar of treatment. This we implement by Parallax technique (gentle movement of images).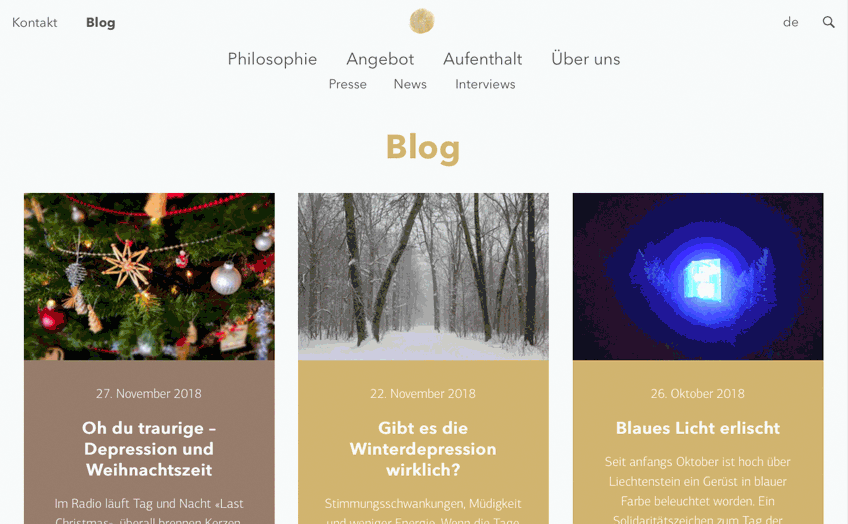 The Blog publishes Press, News and Interview articles. The tile design with different category colors continues the corporate design. This principle is adopted for Events such as Symposia and Lectures.
Events such as the Symposium Change of Perspective receive their own status through their own website, an OnePager.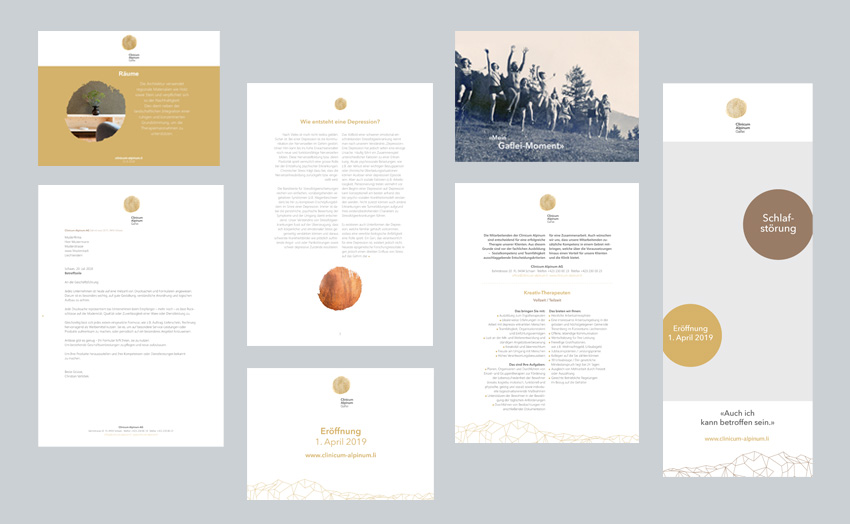 The spectrum of treatment can be illustrated by versatile printed materials such as Banners, Brochures, Business Stationery, PowerPoint Presentations, Office Templates and Postcards.
Round images in the outline of the logo, the own color world with a lot of white space and a consistent medium-axis structure of all media characterize the appearance.
A flexible design for new ways in therapy.