The Berlin architectural office kathe architekten supports all service phases from the preliminary investigation, planning to construction phase. With the website they wants to deliver an insight into their versatile portfolio. We develope a clear, flexible design solution with a sophisticated image selection and implement the portfolio as Responsive Web Design.















The homepage slideshow shows the variety of projects.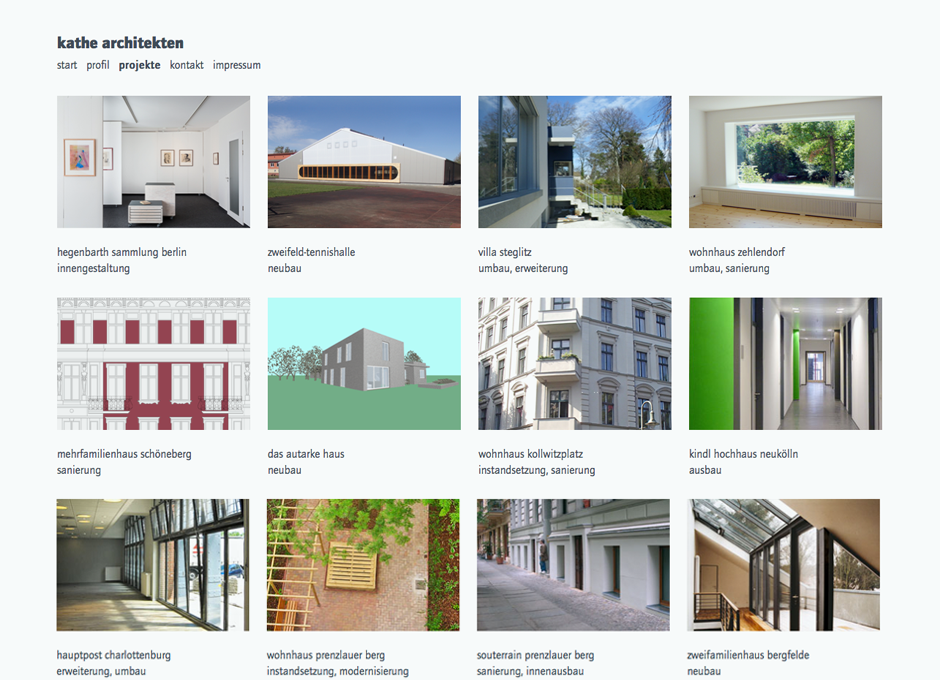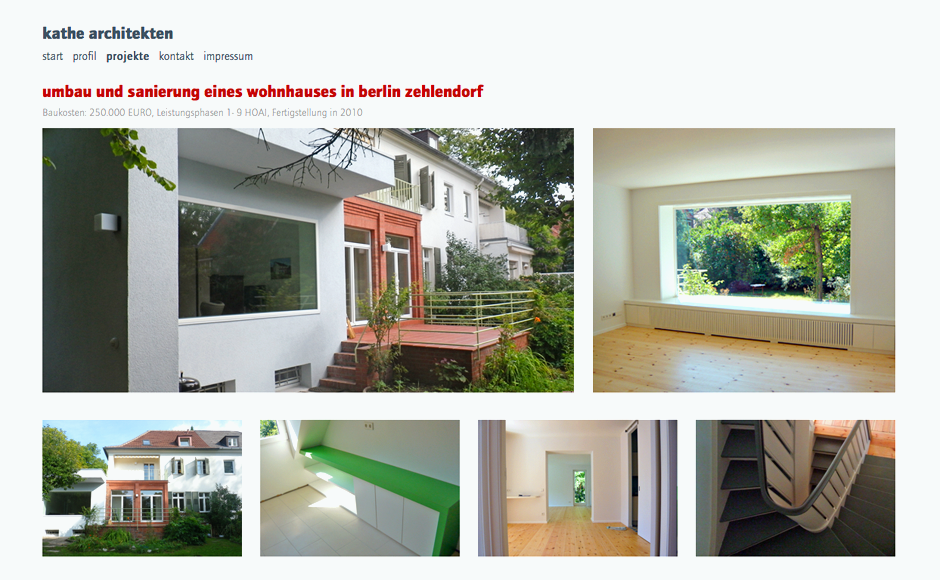 Different perspectives and detailed image sections indicate areas of all construction phases.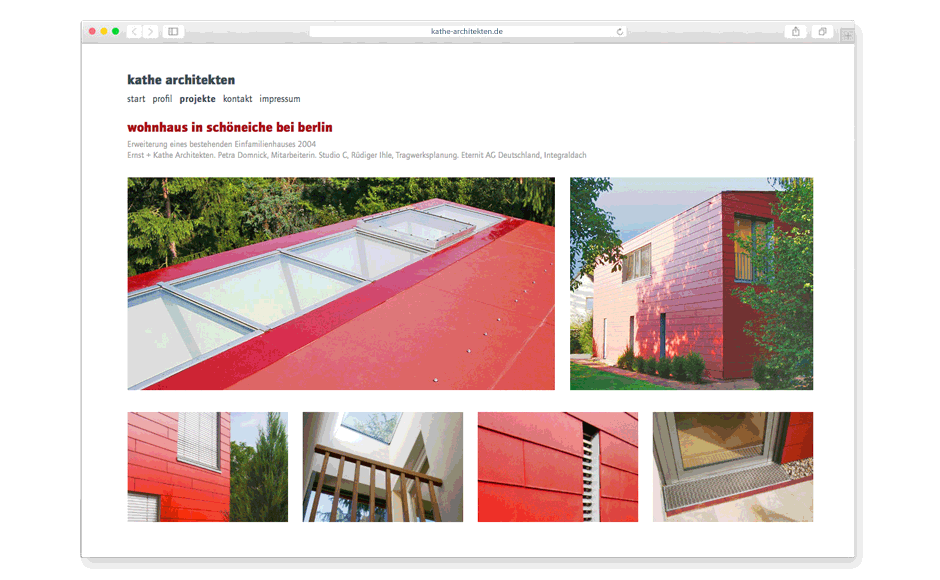 Image and text adapt easy and intuitive to any device situation.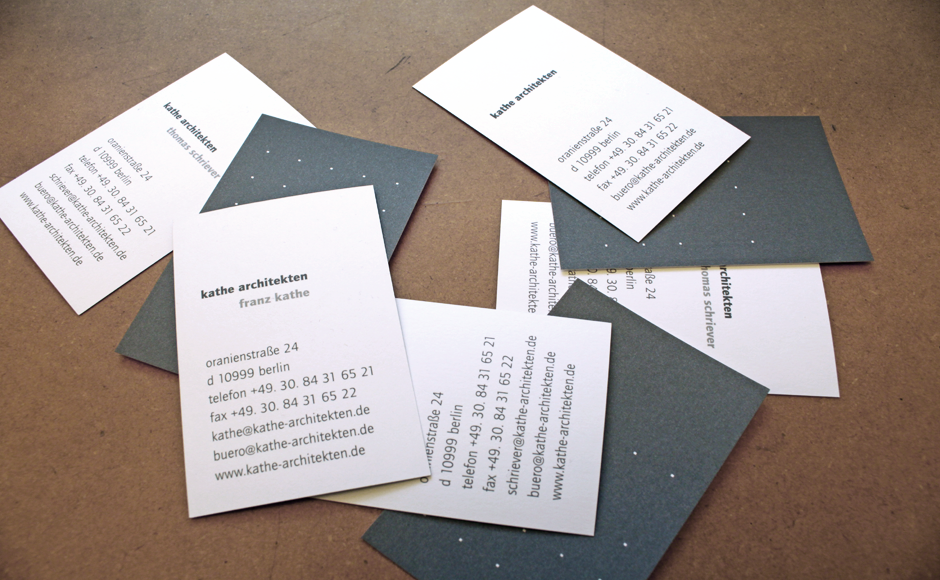 The corporate typeface make the minimalist style mor expressive. The Fonts are used both in the print- and office- as well as in the web area.
kathe architekten: open minded, professional, imaginative.