Creative designs and numerous technical building innovations cause the outstanding reputation of the bureau of engineers LAP in Germany and abroad. First of all it has concentrated on sophisticated supporting and carrying constructions for bridges, public and industrial buildings and towers. LAP plans representative Firm Brochures for the world-wide acquisition. We create the Concept and oversee the Design and production of this corporate profile that will be published in 22 languages and introducing 84 projects of the firm.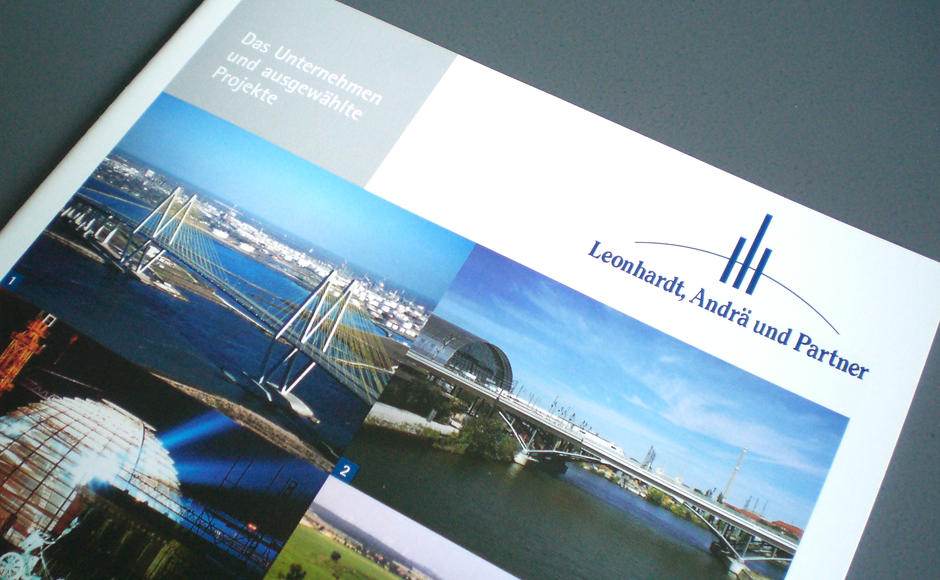 The first television tower made of steel concrete in Stuttgart in 1954, the roof of Olympia Stadium in Munich (1972) resembling a tent and the reconstruction of the German Reichstag building seat of the German Bundestag in Berlin (1999) are milestones in the company's history.


Calendars, cards, maps and tables accomplish the corporate design.
Printed matter that support the global success of the company.