The internationally operating communication consultants want to expand their channels in the direction Blog and Twitter. Besides the Corporate Design we develop a website, design and programme a blog design and adjust the design of the Twitter presence.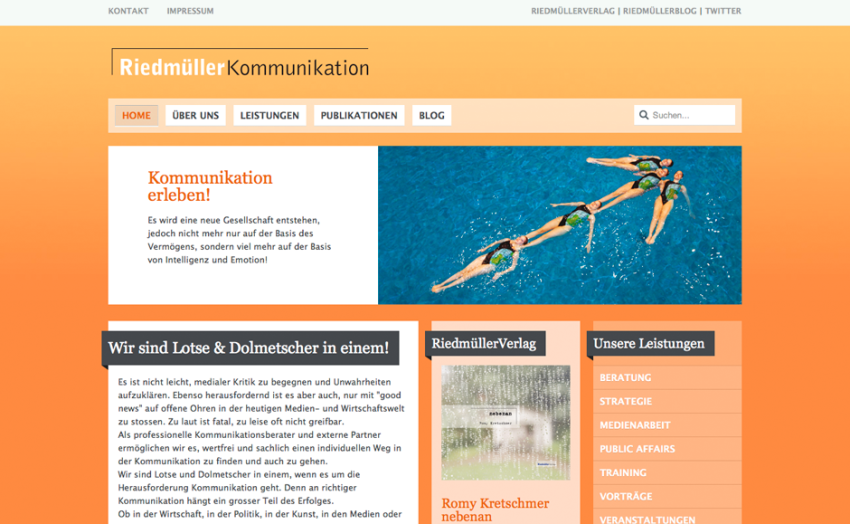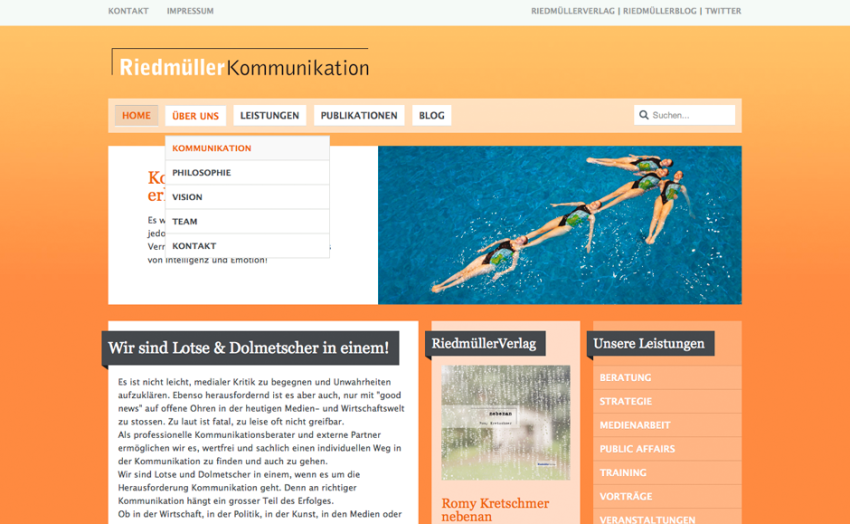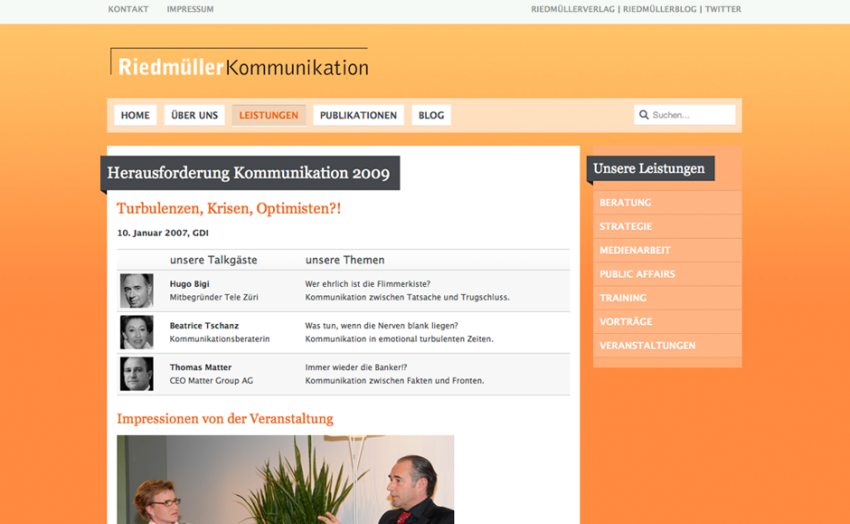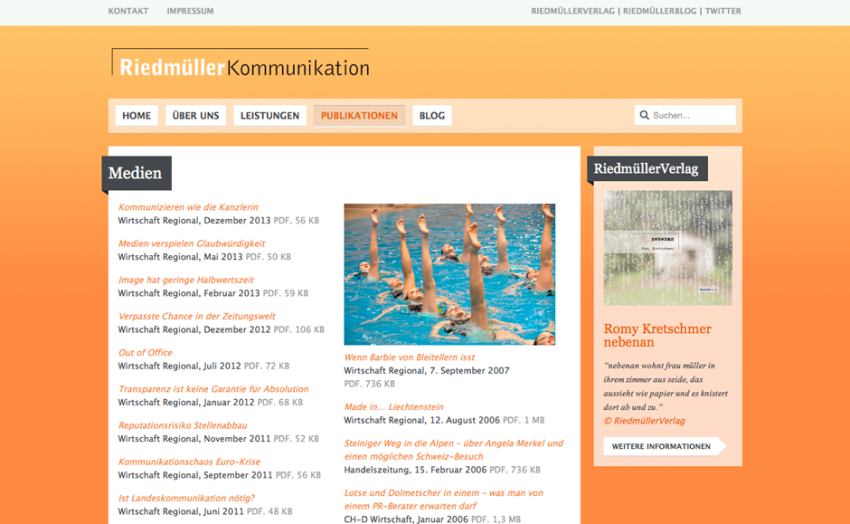 The corporate website is being redesigned, adapted to a CMS and currently supplemented with an English version.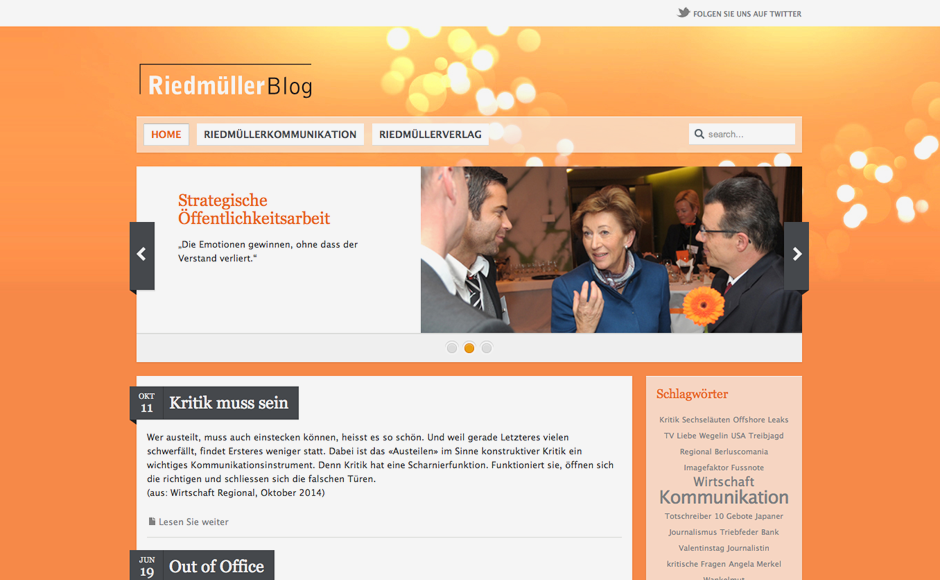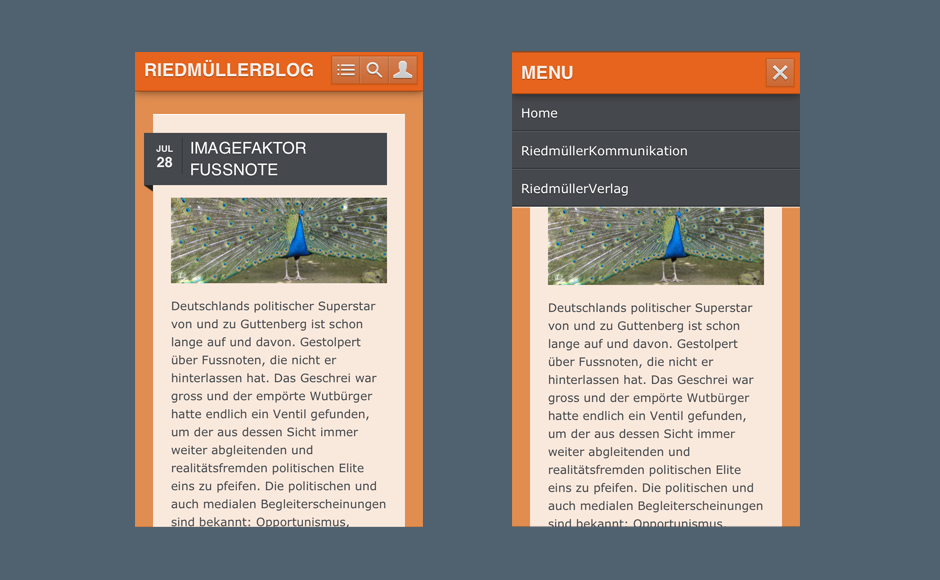 It is user-friendly that the desktop and adaptive mobile version are created in one programme. Integrated social plugins for Facebook, Twitter and Google+ ensure a wider dissemination of information and networking.

The blog entries will be forwarded automatically to the Twitter presence.
New channels for communication.