Hajo Schumacher, the journalist, internet columnist, bestselling author and hobby runner, writes under the name Achim Achilles. His informative and humorous runner portal has grown to include several thousand users in just two years. That has led to the necessity for a new design structure and technical requirements (the use of CMS Joomla and technologies such as Ajax). We are responsible for the Design relaunch and programming.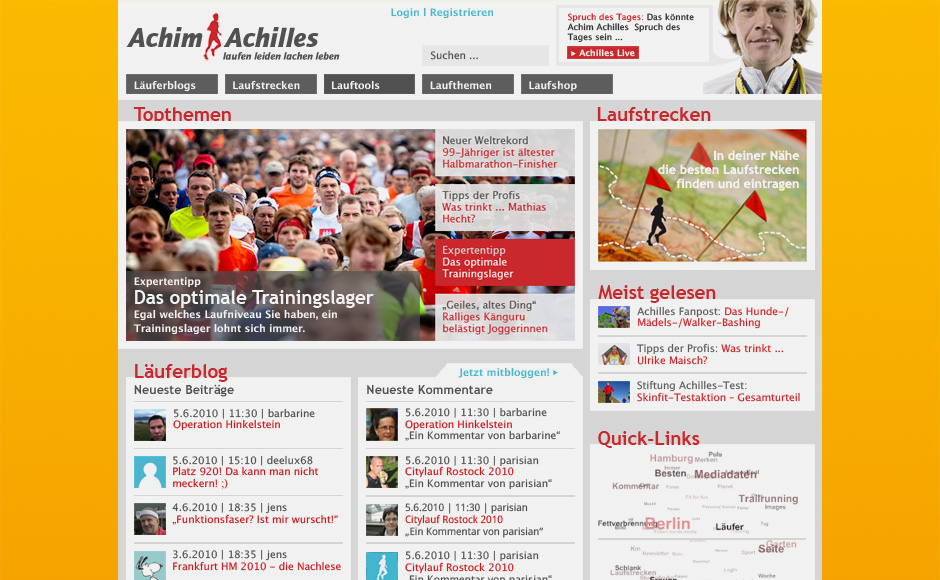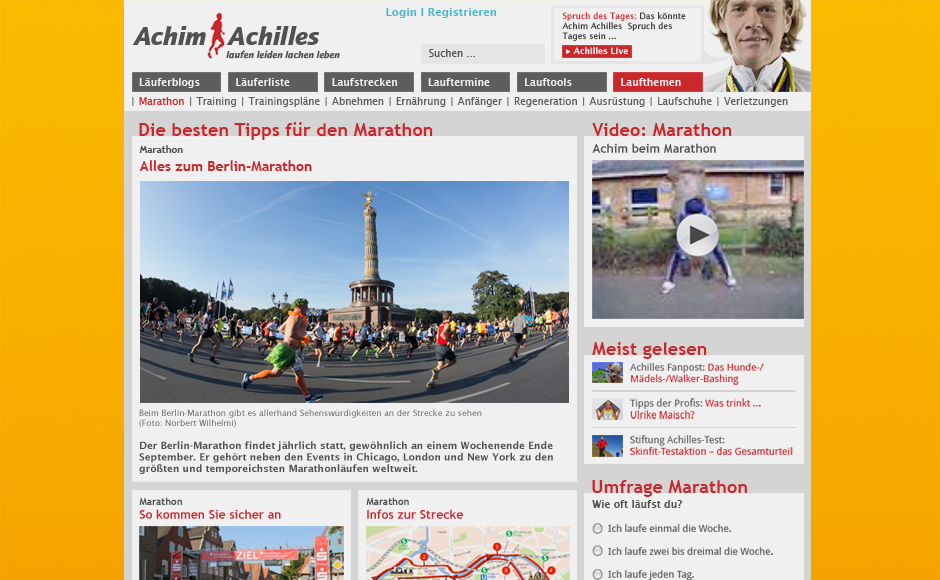 Toward that end, we are developing a graphic system that will give the complex content a welcoming, user-friendly feel. The homepage, blogs, track portal and running-related material will be easily accessible. The design of the news, articles, modules, slider and teaser will be an exciting mosaic that remains fun to navigate.
In this sense: run, suffer, laugh and live.