In this network Baltic Sea Region cities exchange their specific experience of inner-city water areas. Target is to find a common strategy for the further urban planning. To accomplish this a visual appearance will be given to this project. We develop a striking corporate design and service the project during the whole course of time in all fields of design.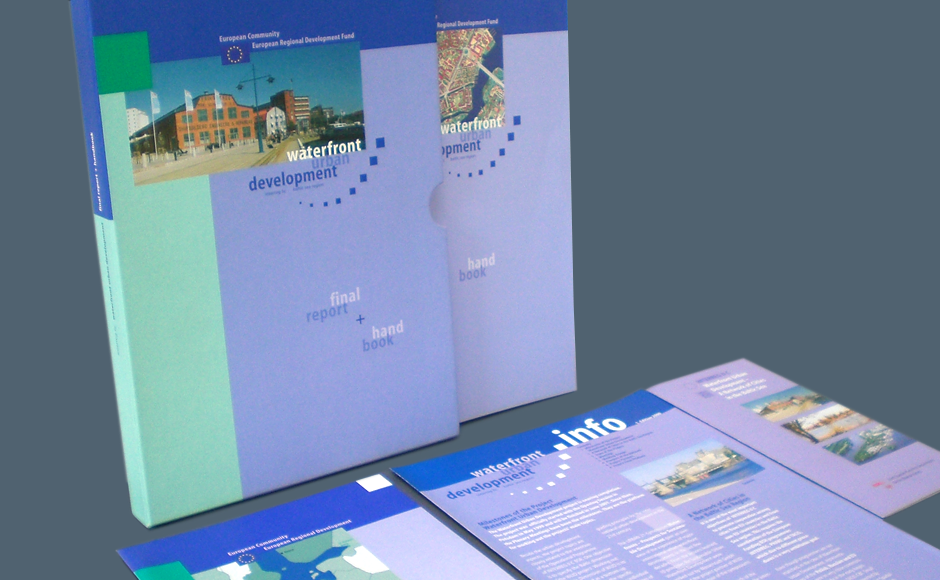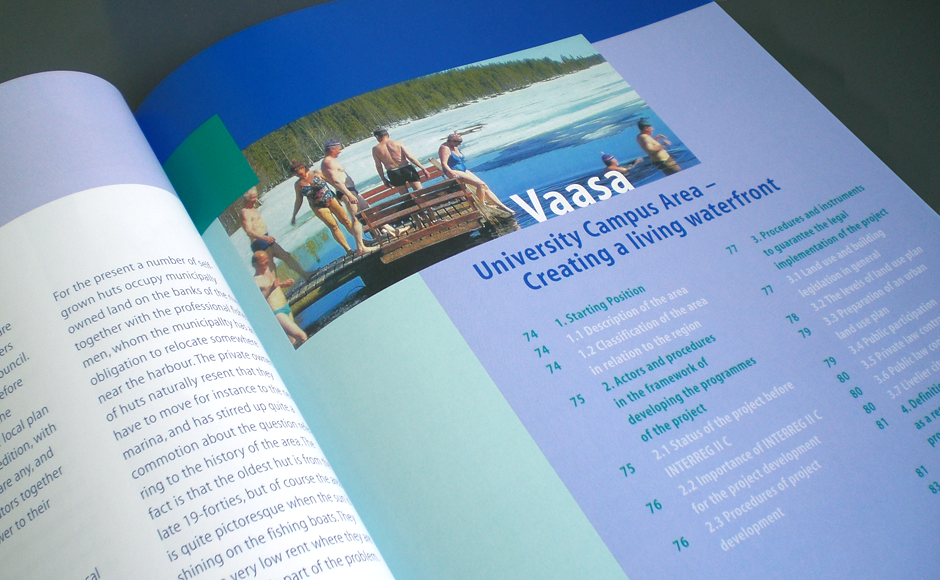 The logo is a minimalist design of the Baltic Sea and emphasizes the idea of development by its dynamics. Leaflets, posters and newsletters are the connecting link to the workshops and conferences. The Final Report and the Handbook will be published in an elaborate slipcase.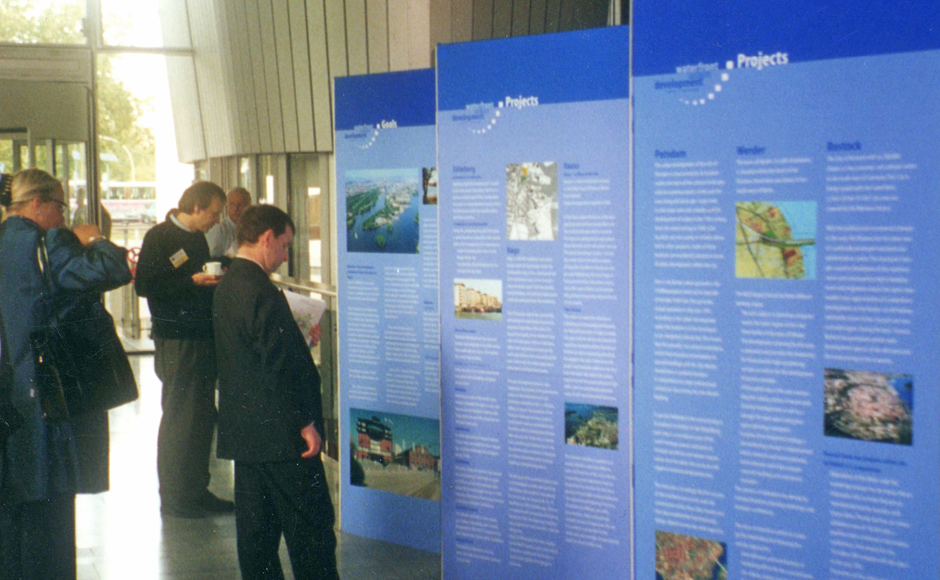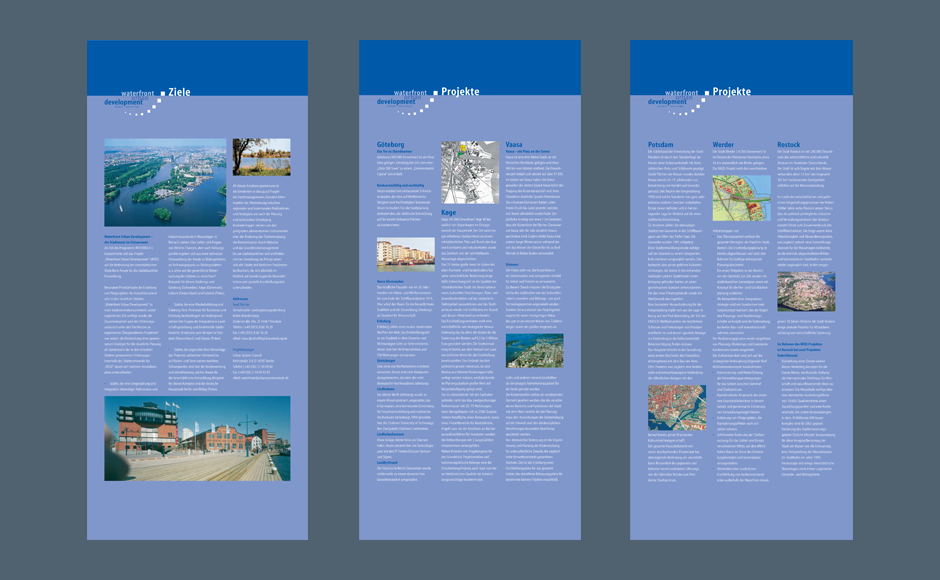 All topics, objectives and project presentations will be shown in an permanent expanding touring exhibition. Panels and systems are especially developed by us. They can be transported in any car. For assemblying no tools are needed.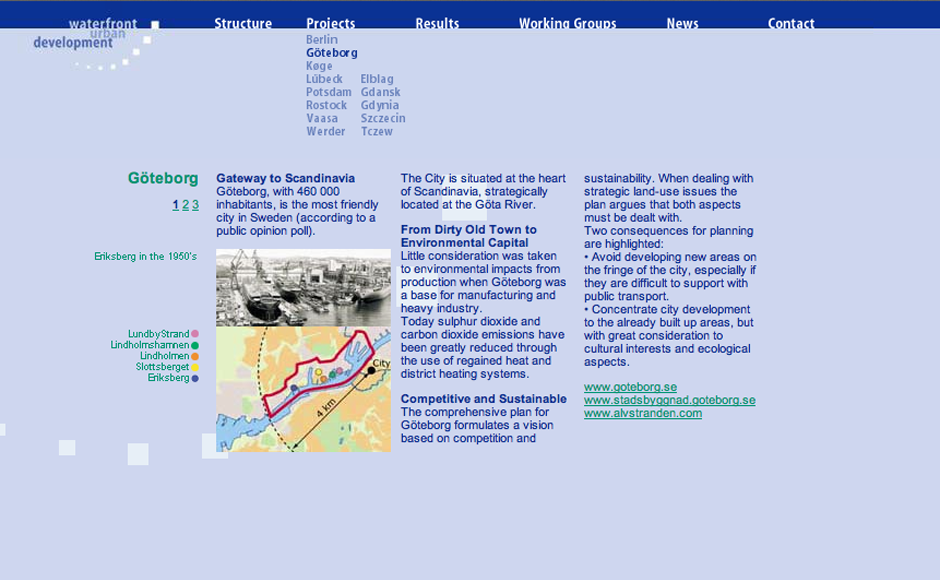 The Internet presence contains all the information and contacts. Current issues and topics are discussed in a forum.
A project with a huge impact for years.