innoFlex starts as service provider of telecommunication a nationwide distribution in the fields of landline, mobile phone and internet. We create a uniform Corporate Design for over 40 products that turns out into a individual brand of the firm.

We develop a strip with five symbols of telecommunication. The combination works in the same way as a logo. An eye-catching detail photo on the telephone keyboard will be chosen as a background for all products. Both guarantee to maintain a high recognition value.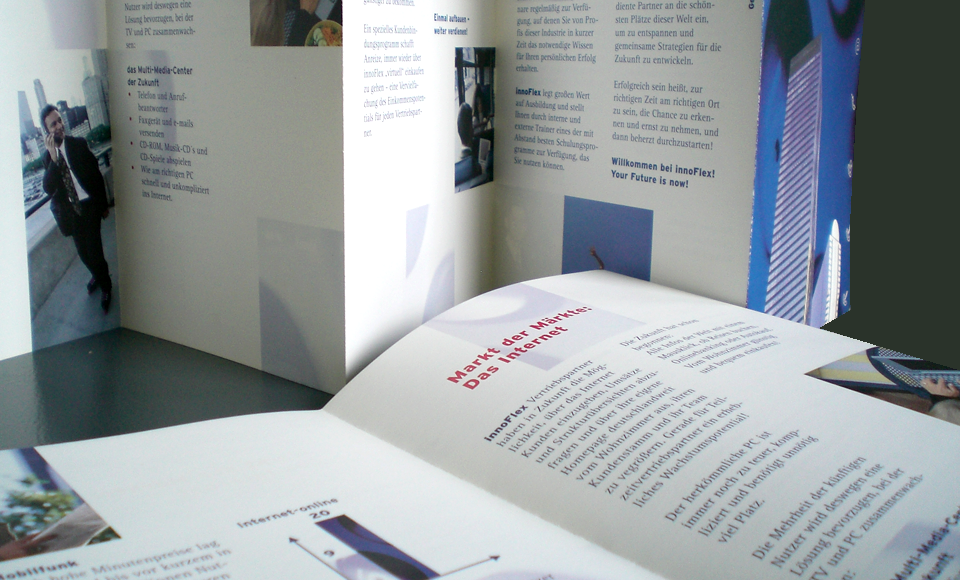 Next to varied Flyer and Brochure …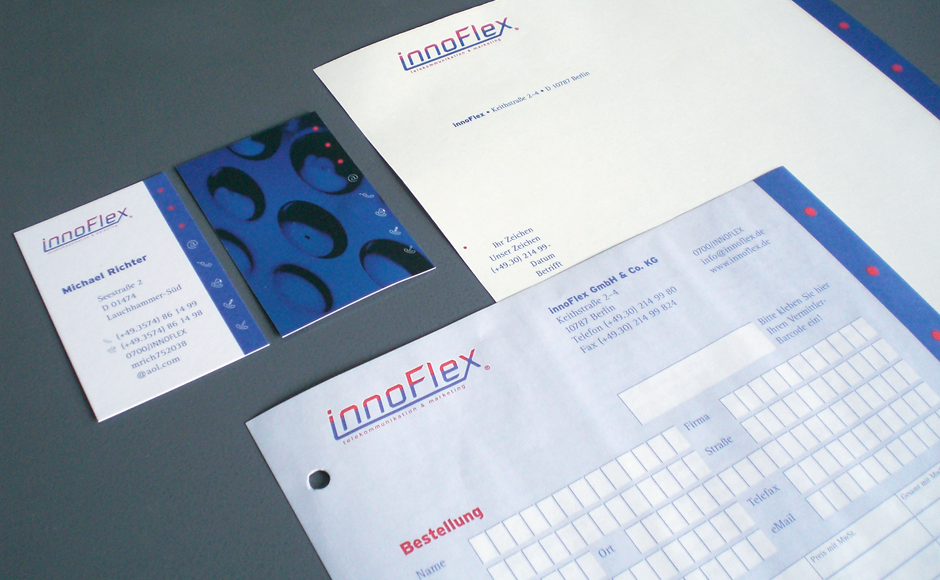 … we develop specific forms, …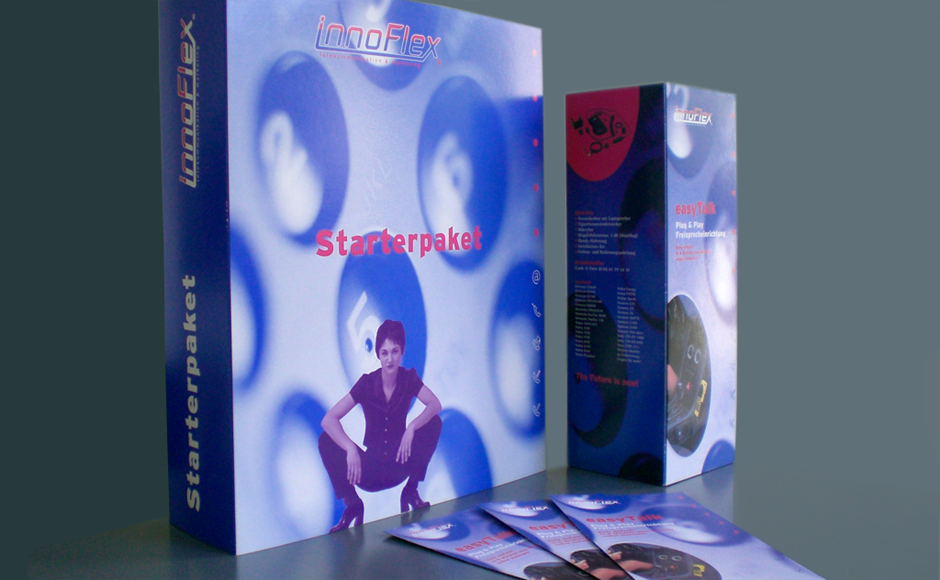 … a Training Box with papers like enclosure papers …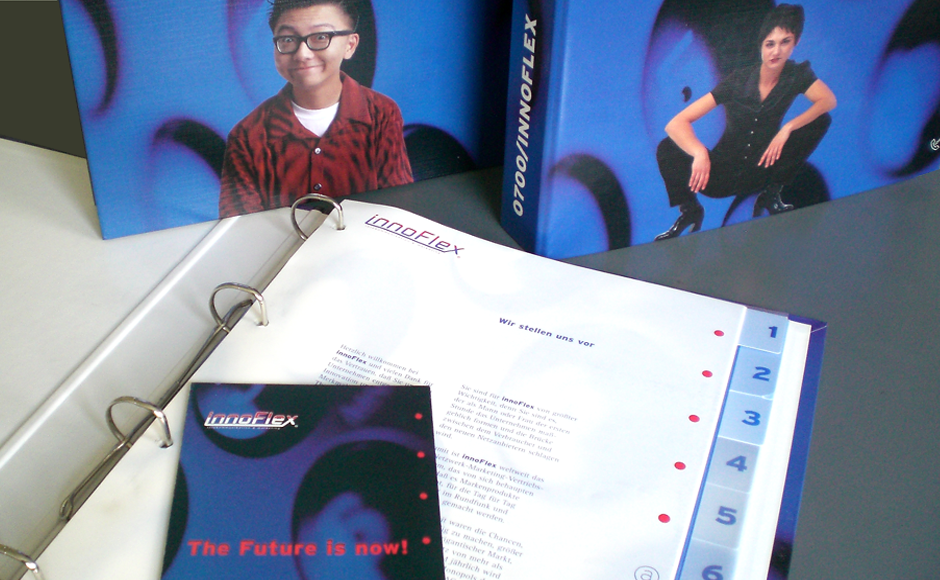 … folder and und register …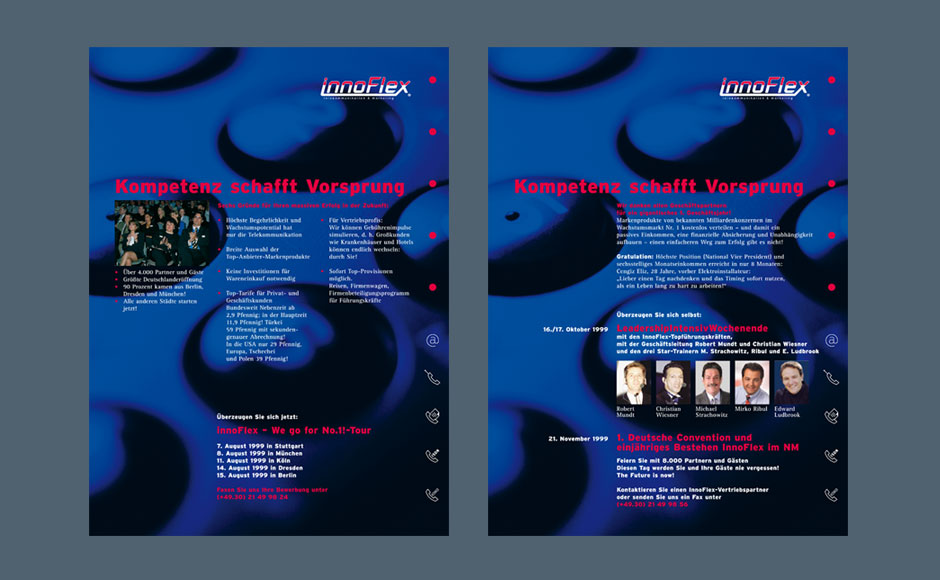 … as well as advertisements and packaging.
The innoFlex products have quickly prevailed on the market.