The compendium produced by the Grimme-Institut is comprised of exciting essays and a diverse media-critical balance of the past television year. It offers perspectives over TV events and the most complex and current services of the communication industry. We create the Graphic Concept and service the Design, pre-press and production.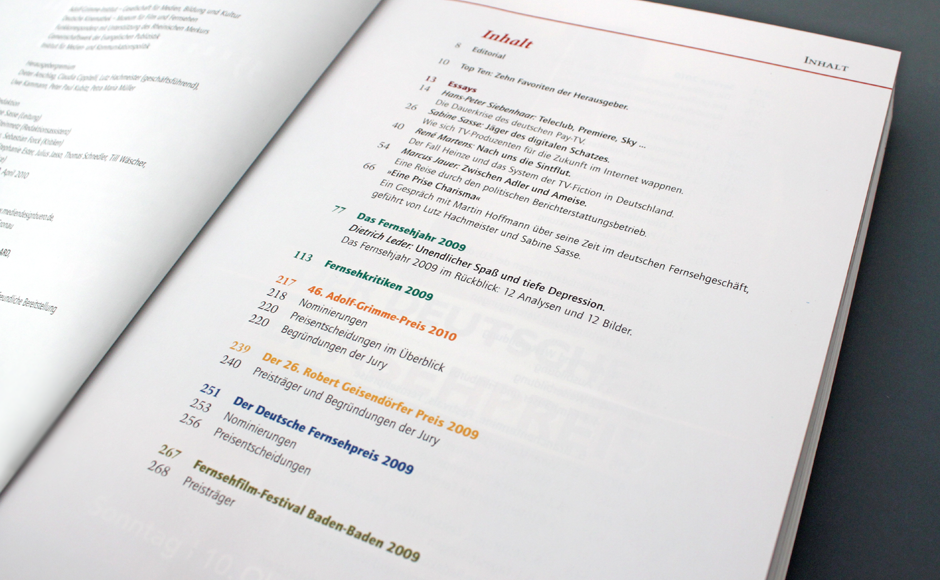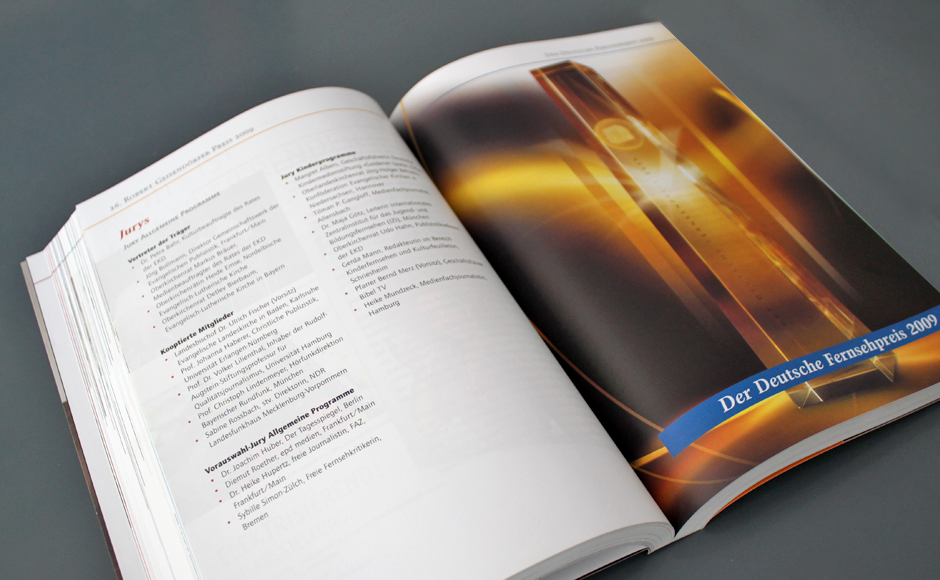 We are establishing a color coding for the individual columns. This color coding will be continued to use in text boxes.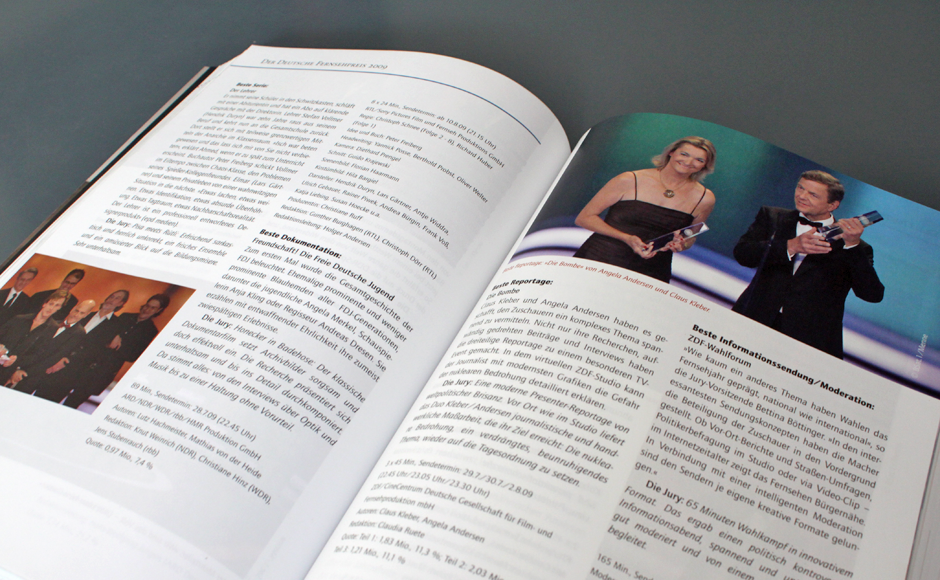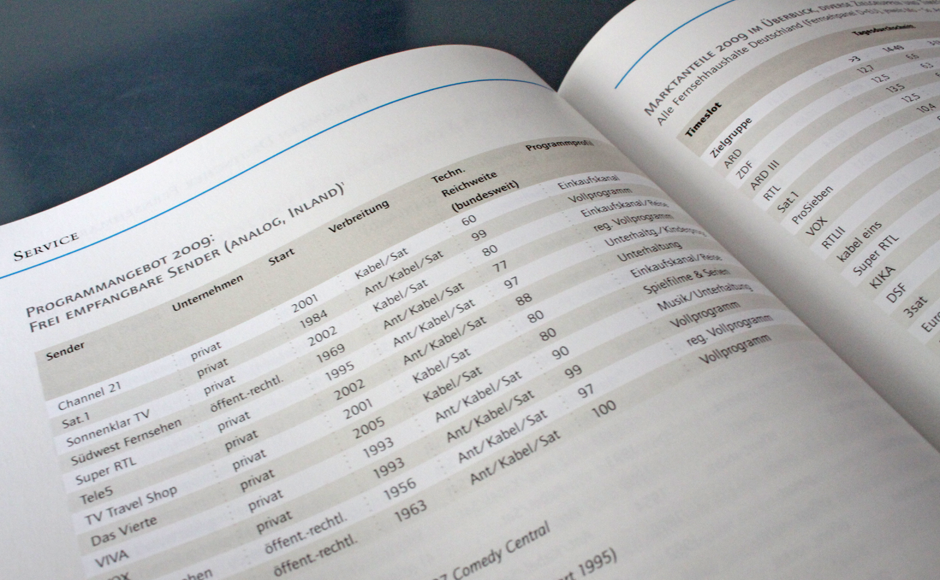 A new image format will make the layout more dynamic while at the same time also making it more information oriented. Advertisements will now be optically separated from the editorial section.
It will be an essential standard work for editorial groups, publishers and media companies.