With the Roadshow "Europe in touch" should be made aware on the results of the promotion of the European Regional Development Fund (ERDF) in Brandenburg. About 15,000 ERDF projects contribute significantly to sustainable economic, infrastructural and social development of the federal state. We develop a uniform design for each media of the image campaign.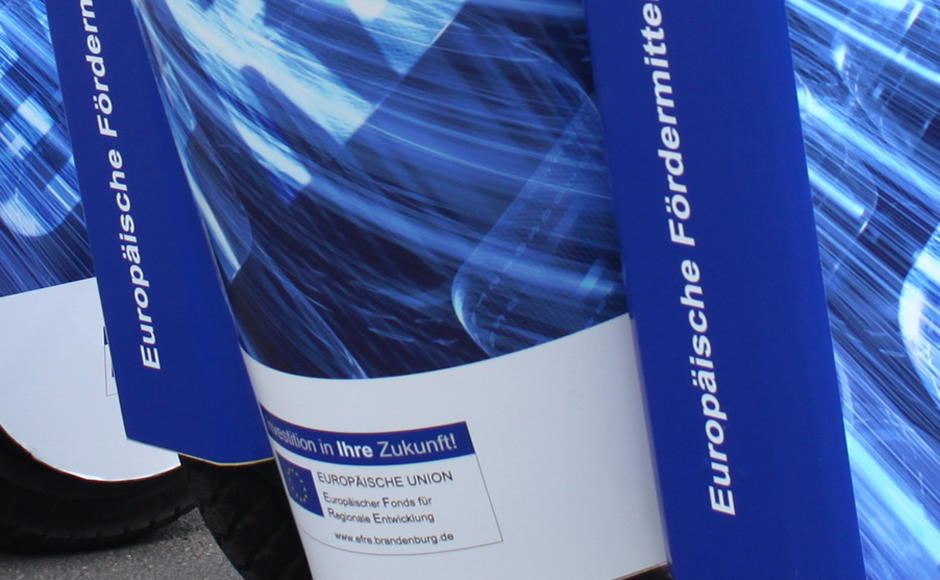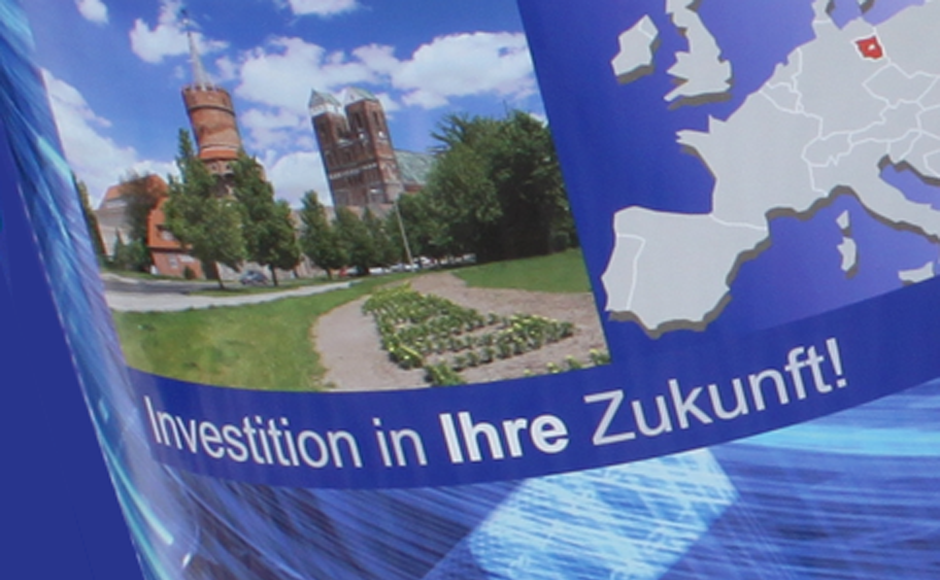 On Segways, the two-wheeled electric scooters, the ERDF keyvisual with central texts and photos are combined.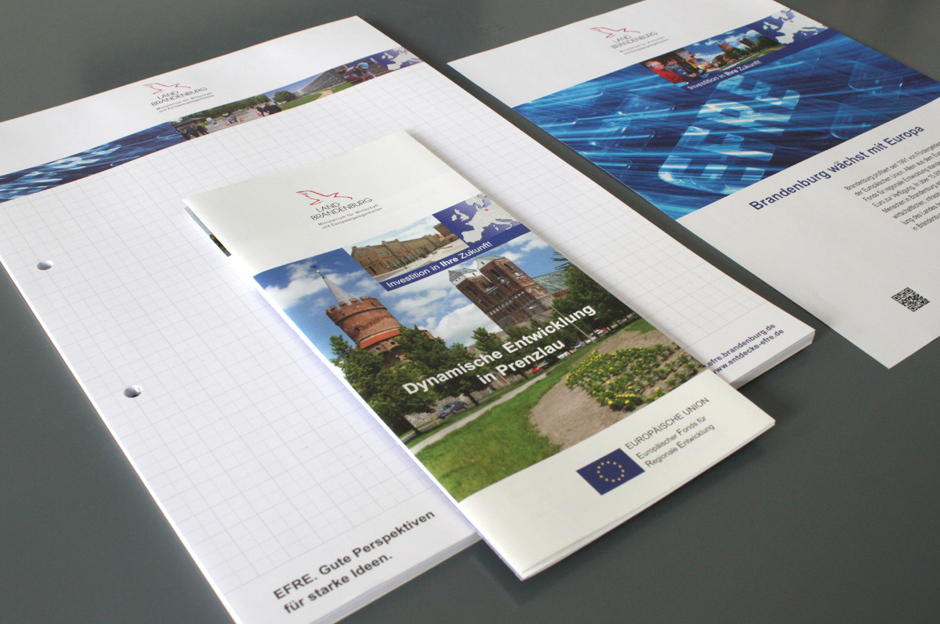 The Roadshow is supported by matching ads, writing pads and leaflets.
Meaningful promotion made visible.