The project is aimed at a better an more sufficient medical service in the whole Baltic Sea Region by information and communications technology. Three pilot programmes are put in place in transnational cooperation. In dialoque with people and medical experts the project gives information about these themes. We service all design aspects.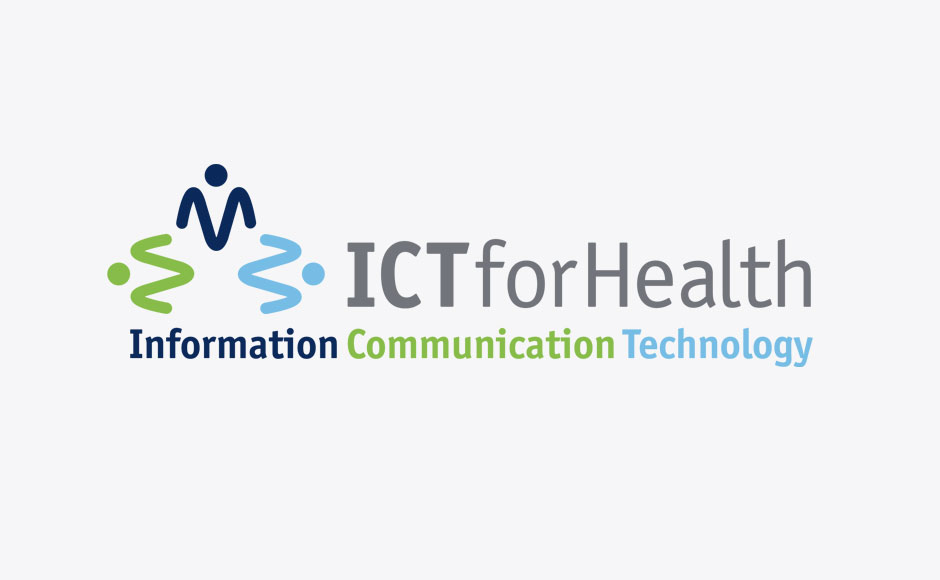 First we develop the Logo, which symbolizes responsibility, solidarity and dialogue.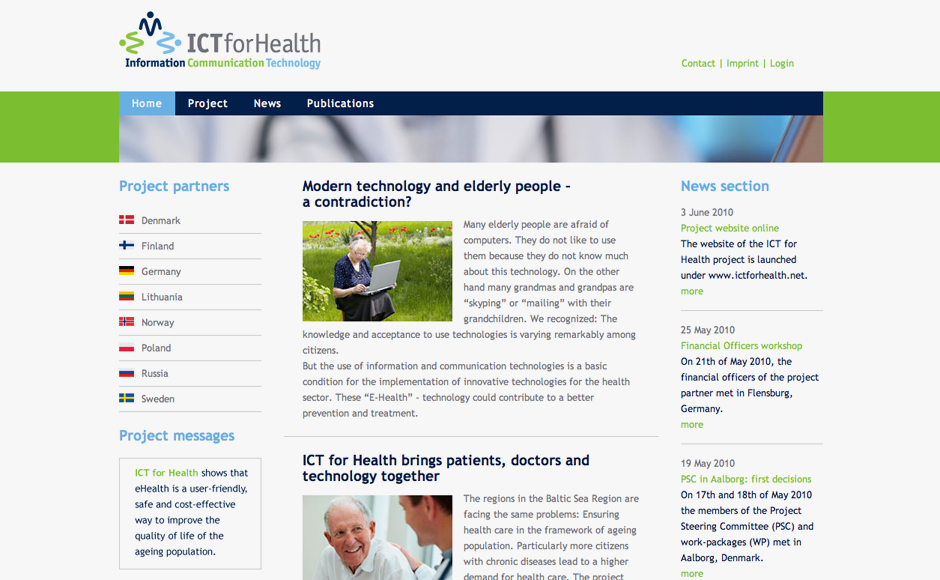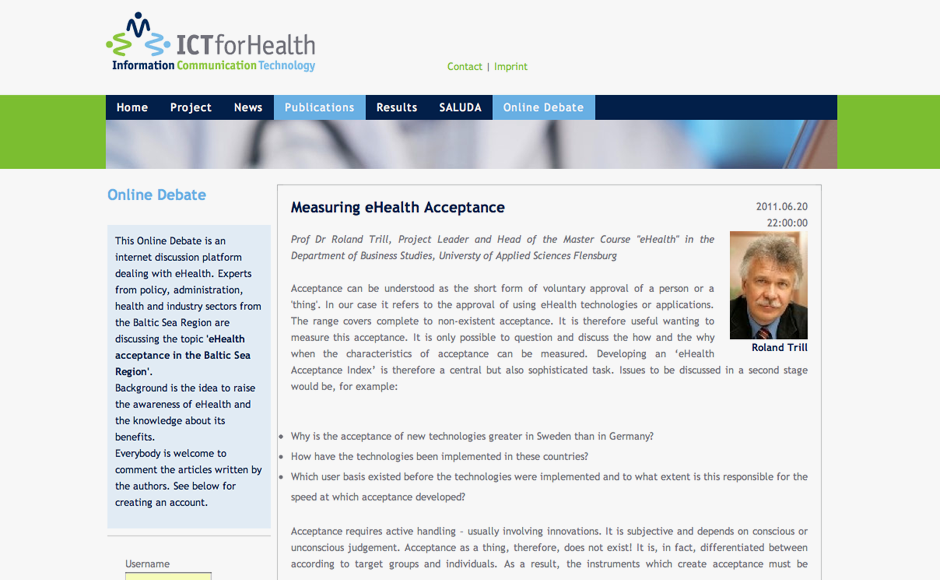 Then we develop a creative concept and implement the Webdesign in an internet presentation. It serves both as an information portal as well as an internal discussion forum for eHealth. A topical and positive choice of photos leads to a clear image style.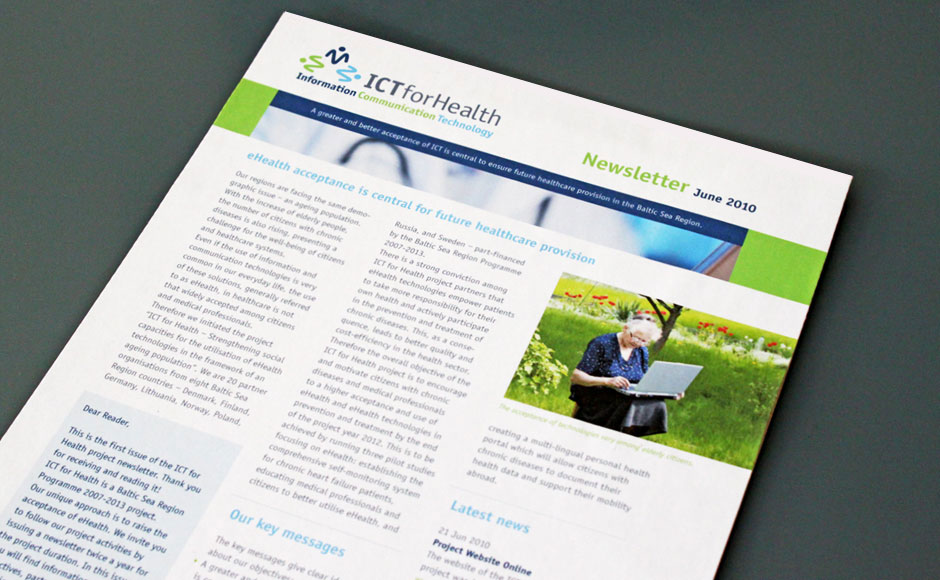 A suitable designed and regularly published newsletter with intermediate results and event reports informs about every aspect during the whole project duration.
A design promoting the acceptance of the topic.