eemagine, a provider of innovative medical technology would renovate its website. We develop a new design and programme the site.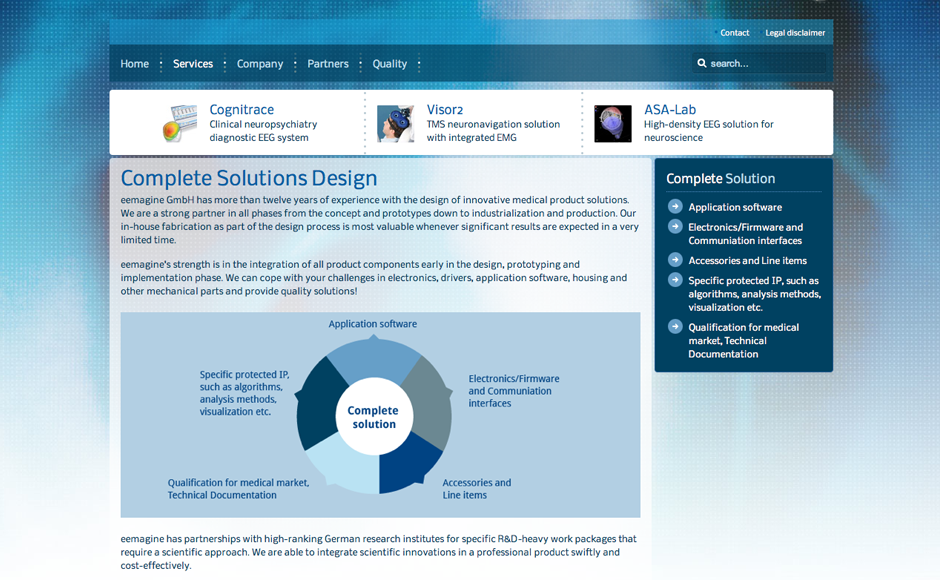 Content is best presented with the help of features such as Slide Sets and Accordions, Smooth Scrolling and Smart Searching show a pleasant interaction with smooth transitions and flowing form types.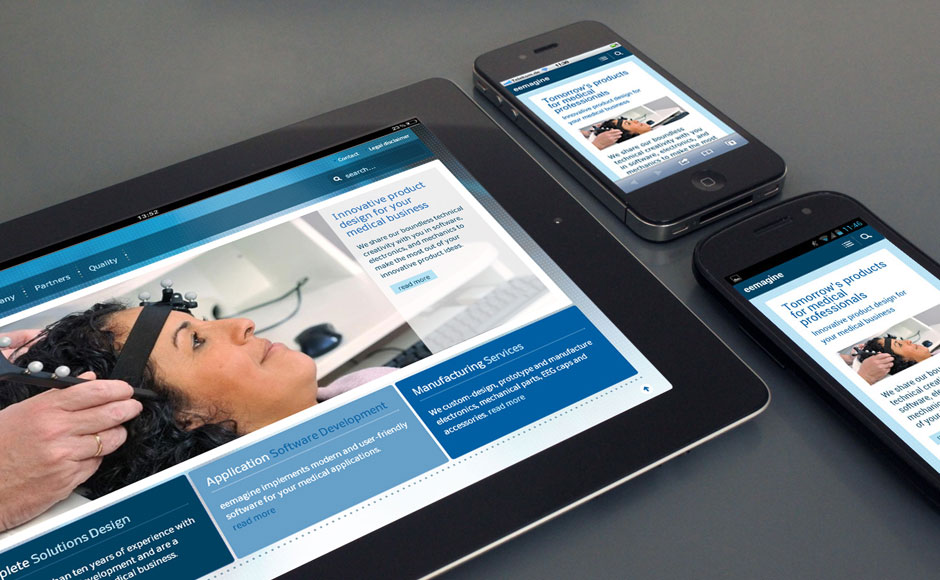 The website will be expanded by a mobile version. Smartphones and Tablets (Android or iOS) show a customized look and navigation.